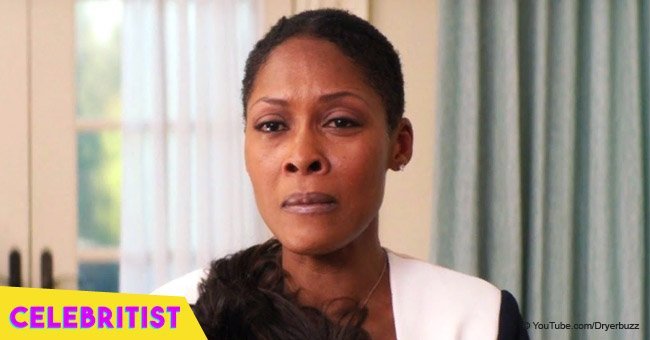 Remember Mia from 'The Best Man'? Her special needs child is all grown up
Monica Calhoun, best known as Mia in "The Best Man", has been sharing photos and videos of her son who is blind on her Instagram account.
In one of the photos, the 46-year-old single mother is seen wearing a white top, a black sweater, and a black-and-beige scarf while smiling at the camera. Her son, whose name has not been officially revealed by the actress, was holding a Starbucks cup.
The young man, who was born in 2000, was also wearing a white shirt and a black coat that protected him from the cold weather. In the caption, Calhoun wrote that there was nothing like a warm cup of hot cocoa.
As soon as she uploaded the photo, her fans and followers took to the comments section to share their thoughts. One of them was Instagram user Terra Jordan, who pointed out that Calhoun always takes good care of her son.
In another short video shared by the actress, both of them were shown in what appeared to be the balcony of their house. Calhoun said that the weekend had started while a jazz piece played in the background.
A third image showed Calhoun's son covering his mom's mouth with his hand.
Finally, the actress published a video showing her saying that it was a beautiful day. She also told her followers that she hoped they had fun. Calhoun's son was right behind her while jazz music played in the background.
After her appearance on "The Best Man Holiday," Calhoun stepped away from the spotlight and acting career to raise her son, who needed special care because of his blindness. However, she seems to be picking up where she left, as she was recently spotted at a film set with a script on her hand.
Calhoun's brother reportedly suffers from the same disability as her son, and she has stated that her perspective on life changed thanks to her brother. She learned a lot from him by going to The Braille Institute with him and added:
"I got a chance to experience life on a different level. Patience in watching these people that volunteer to work with children that have some sort of impairment."
Please fill in your e-mail so we can share with you our top stories!