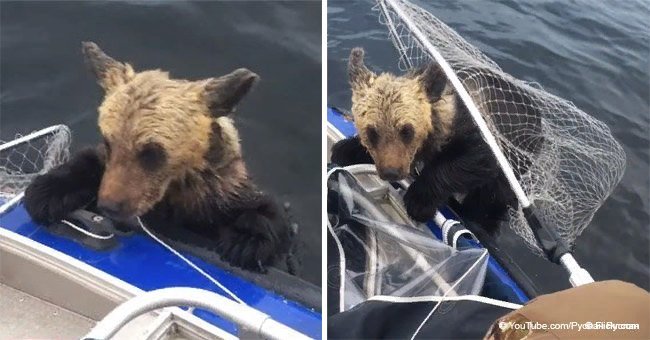 Dramatic moment drowning bear cub pleads for help from fisherman

Two brown bear cubs nearly drowned while crossing Lake Vygozero, in a region north of Russia.
Both animals were rescued by fishermen who were nearby. The little cubs clung to the boat without fearing the men, placing all their trust in them.
According to Daily Mail, the cubs would have perished without the help of the men who got the cubs into their boat, even though they were wild and not used to people.
Read more on our Twitter account @amomama_usa.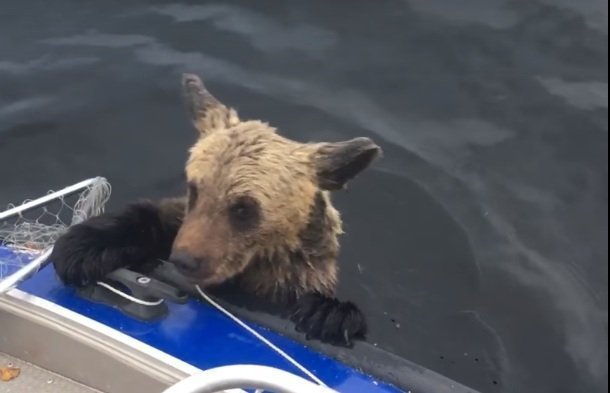 Source: YouTube/Руслан Руслан
The two animals had followed their mother to cross the lake, but their adventure almost turned into a tragedy.
Thanks to the help of these men, the bears were reunited with their mother on dry land.
The video shows how one of the bears clung to the boat, putting all his faith in the goodwill of the good samaritans who helped him stay afloat.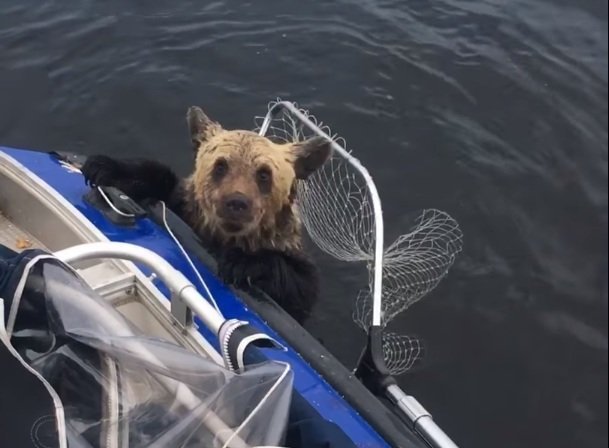 Source: YouTube/Руслан Руслан
Although it's not shown in the video, the second bear also manages to enter the boat, exhausted from all the swimming.
The two bear cubs were so tired of trying to keep their heads above water that they would have drowned in a few minutes if the fishermen didn't pull them out of the river.
The heroes commented that it was not easy for them to grab the bears because of the fear of being bitten, so they used their fishing nets to get the little furry ones on board.
The fishermen report that the mother overestimated the cubs' ability to swim and would have lost them while crossing the lake.
The men took the cubs to one of the 500 islands of the lake where their mother was last seen. She had not realized yet that her cubs were missing.
The two bears were still too weak to move by themselves, so the men left them in a safe place in the hopes that their mother would return to them.
Please fill in your e-mail so we can share with you our top stories!