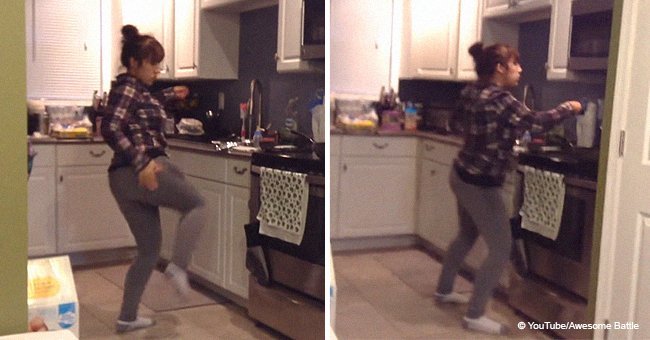 Son caught mom dancing while cooking and it's pure gold
Children who think that parents don't know how to have some fun may need to think again, especially when they see this funky mom turning her groove on while she's in the kitchen making tacos!
In a video shared on YouTube on March 10, 2017, one cool mother decided that it was time to put on her dancing shoes when Flo Rida's "Low" began to play.
The mother begins to dance as soon as the 2008 hit hip-hop song comes on. With her attention turned to the music and the food on the stove, she does not realize that her children are filming her.
Read more on our Twitter account @amomama_usa.
The children sneak up to the kitchen and begin to record their mother's fantastic dance moves. The woman dances like no one is watching her, not aware that she was on camera.
She gets the dinner ready for the family while moving from side to side and seems to be in a world of her own.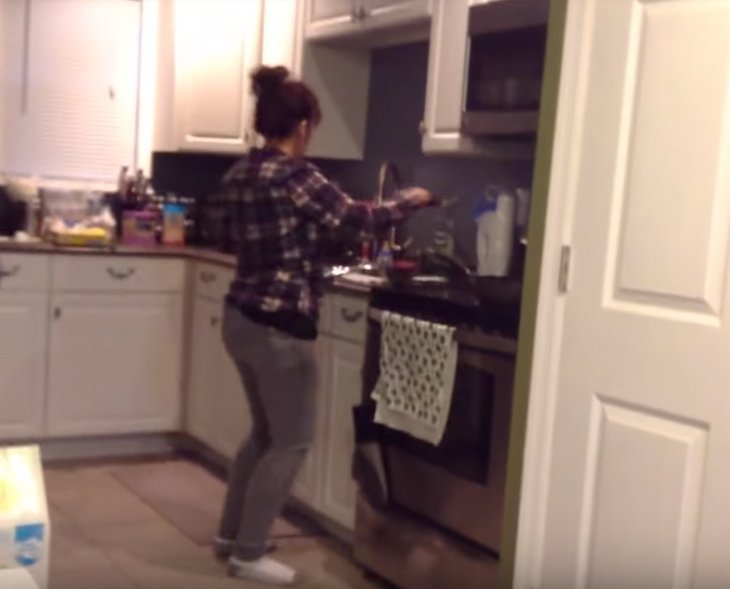 Source: YouTube / Awesome Battle
At one point in the video, the mother is seen bobbing her head and moving her hips to the rhythm of the music.
She even did what one of the lines in the song says. She lowered herself to the floor when she heard the line, "Shorty got low, low, low, low."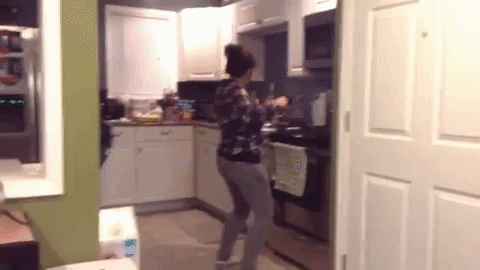 Source: YouTube / Awesome Battle
Making dinner is something we have to do every night, but this mother took the task of cooking dinner to another level. She did not just enjoy herself, but also entertained the people watching the video.
The caption of the video read, "Caught mom dancing to apple bottom jeans while cooking tacos," and the footage has received over 300,000 views on YouTube, with many people praising the mother for her devil-may-care attitude while dancing.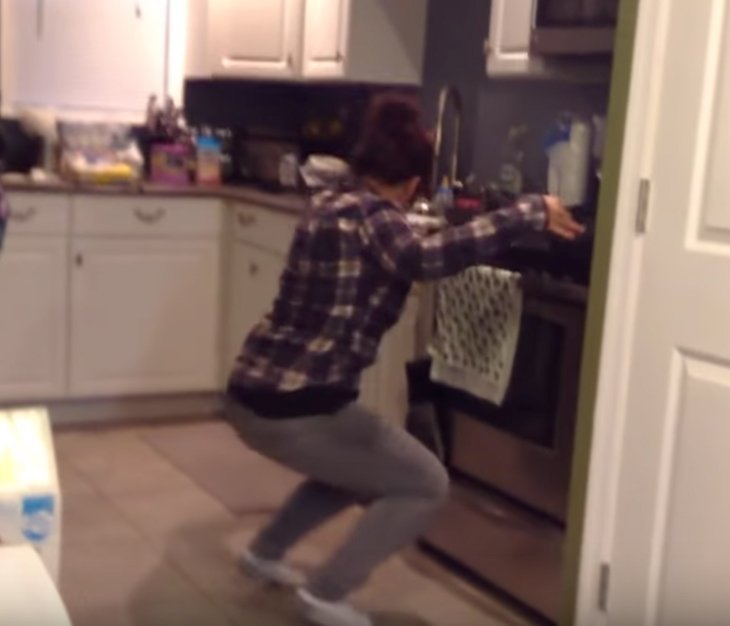 Source: YouTube / Awesome Battle
Weddings are always considered as special events, especially for the families involved, and one particular wedding ceremony became extra special because of a surprise dance.
A bride teamed up with her brother, and both of them presented a fantastic dance performance on her wedding day.
They wowed the audience with a medley of popular Bollywood songs, and the video of their performance was shared on YouTube on May 26, 2016, by "Rumble Viral."
The video has received over nine million views on the video-sharing website.
Please fill in your e-mail so we can share with you our top stories!