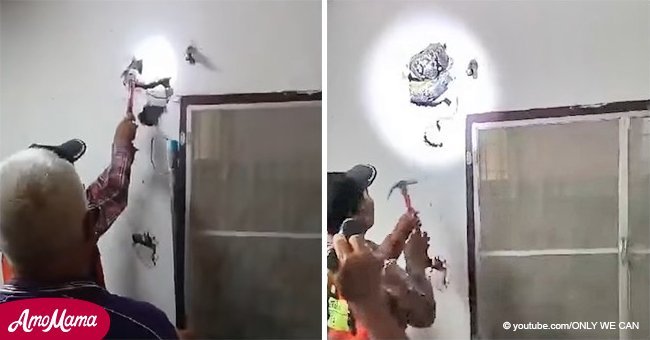 Family breaks wall to discover what the terrifying noise inside it is about

Shocking video shows a python almost five meters long trapped in the wall of a family home that is being rescued
It was a day like any other in the home of a Thai family. They were watching television when suddenly, they heard strange noises that seemed to come out of the wall.
As Daily Mail reported, the father of the family was listening carefully to the noise when he realized that it could be a snake and went to ask his neighbors for help.
However, they started looking into other parts of the house and then decided to break the wall to see what it was about. It was really creepy.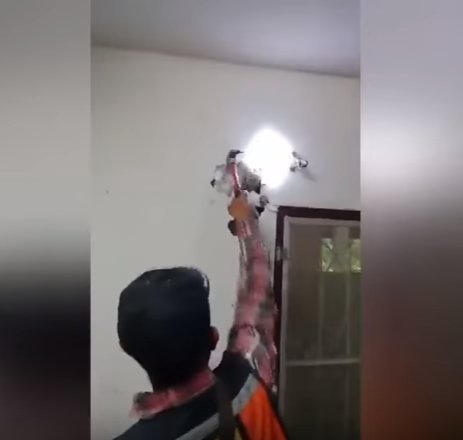 Source: Youtube/ONLY WE CAN
Somchai Subdang, a resident of the house, asked a group of friends for help to see what was happening. After a couple of blows, they managed to break the plaster wall and there they found the source of the annoying noise.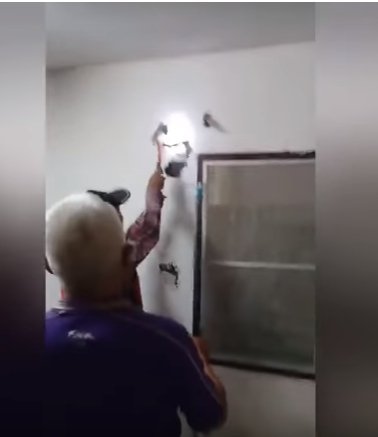 Source: Youtube/WE ONLY CAN
Sure enough, it was a snake that was rolled up inside the wall. It was a python almost five meters long, according to reports. Read more on our Twitter account @amomama_usa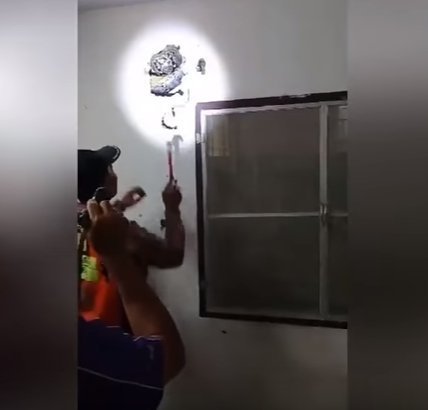 Source: Youtube/ ONLY WE CAN
No doubt, anyone would panic with an animal like that at home. Subdang told the local media that he certainly heard something, but he did not know exactly what it was, it just seemed to creep.
Fortunately, they called the emergency service. It was the agents who rescued the reptile and then took him away.
It was revealed that it is the first time that such a find occurred in that area of Thailand. It is a mystery how the viper could have arrived there.
Usually, inside the walls, there may be cockroaches, mice, spiders or any other type of insect that are common in this part of the houses, but finding a snake is really impressive.
Please fill in your e-mail so we can share with you our top stories!