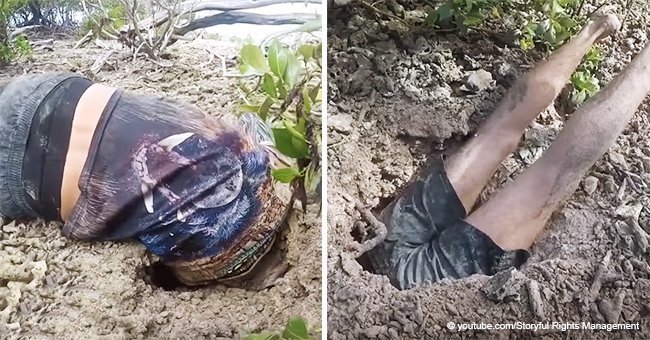 Man crawls into pit and friend shouts when he sees the creature that was pulled out (video)
The Australian daredevil's adventure with a giant crab does not stop surprising in social media: it already has more than a million views on Facebook.
Beau Greaves is an Australian from Queensland who, as he demonstrates, is not afraid of anything. He constantly shares videos of his adventures with wild animals, where in total there are more than 40 thousand followers.
One of the last videos he posted to his Facebook account was the adventure he had to find a giant crab. Read more on our Twitter account @amomama_usa
According to Dailymail, the technique he used to catch the animal involved introducing a stick in one of the holes where these animals live with the intention of making the specimen to come out.
After that method failed to bring the crab out of the earth, Greaves decided to get inside the hole himself to catch the crab with his own hands.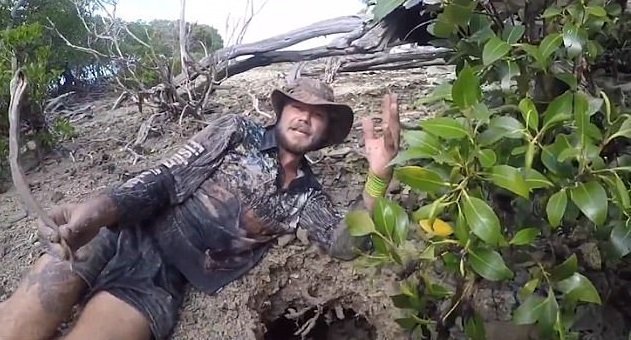 Source: YouTube.com /Storyful Rights Management.
His cameraman and friend recorded everything that Greaves did as he shoved half of his body into the hole. All that the camera caught from then on was Greaves's legs.
Eventually, the man behind the camera had to assist Greaves by pulling his legs to help him out. And he didn't emerge empty-handed. As a trophy for such a daring stunt Greaves showed the giant crab with huge claws.
The Facebook video, posted about a year ago, has more than 1 million views and has been shared almost 9.000 times, receiving more than 7.000 comments from the public.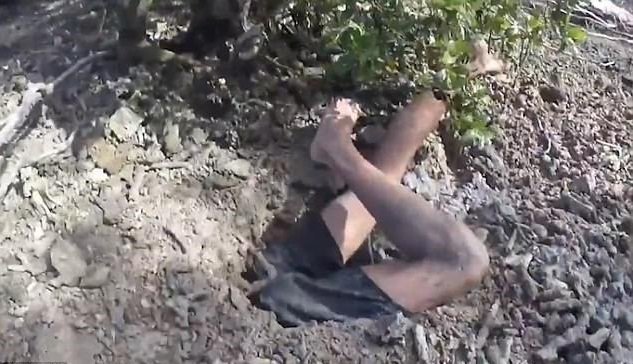 YouTube.com /Storyful Rights Management
"Been bitten twice, nearly lost a finger and been close to having my wrist crushed, but I guess the more you do it the better you get at it. Few little tricks help, the big part is where to look for them!"
-Beau Greaves, Facebook, June 2017.
Facebook users from all over the world took to the comments section to share their amazement about Greaves daring act."How does he not suffocate?!But a prize well worth the effort!" wrote Tytan Byers. "Omg he wasn't letting that one go," added Avril Lawler. "How insane is this!!" expressed Salome Lewis.
In a similar note, a young woman from Alabama also used social media to show a very particular and scary technique to catch really big fish, leaving the viewers of her video speechless when she proudly reveals her prize.
Her style of fishing is known as Noodling, and it is an American southern tradition consisting on catching a catfish by placing bare (or gloved) hands in catfish hole and waiting for the fish to bite.
Please fill in your e-mail so we can share with you our top stories!