Photo of flight attendant comforting young girl after panic attack goes viral
When Gabby, who was traveling on the plane with her mother and two siblings, started showing signs of a major panic attack, a flight attendant named Garrick came up to her and comforted her during the stressful situation. 
The picture of the nine-year-old Gabby and the Southwest Airlines employee was shared on Facebook by Gabby's mother, Erika Jeorgean Swart, on July 12, 2016, while detailing the encounter between her daughter and Garrick.
Erika was flying with her three children and was not accompanied by her husband. She noticed that her daughter, who has type 1 diabetes and is prone to severe flying anxiety, began showing signs of a panic attack.
Read more on our Twitter account @amomama_usa.
Nine-year-old Gabby held her mother's hand from the across the aisle when there was a little turbulence due to bad weather. 
When the plane began its descent, Gabby had a full-fledged panic attack. It was at this time that the flight attendant Garrick came forward to make sure the little girl was alright. 
Garrick calmly asked the girl if he could sit on the empty seat beside her. Gabby happily agreed and held on to Garrick's arm when he sat down.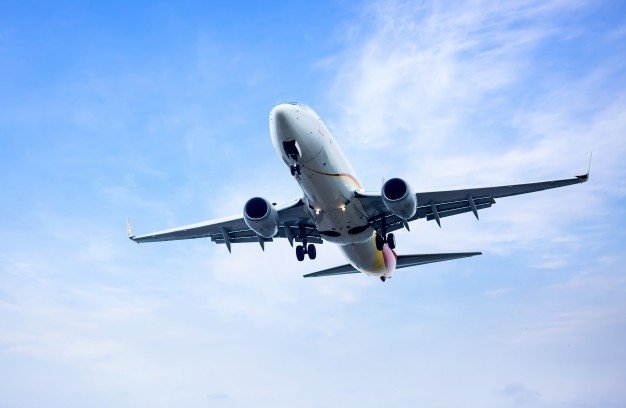 The thoughtful attendant started having a conversation with the scared girl to distract her from thinking about the landing. 
Garrick and Gabby spoke for about half an hour. They talked about Garrick's daughter, who was the same age as Gabby, about the girl's school and pets.
There was some turbulence again during the flight, and Gabby started to cry and took Garrick's arm and held it in her own. The man was trying his best to comfort the child by telling her to hold on to him for as long as she needed. 
Due to the situation, Gabby was experiencing extreme stress, and her blood sugar levels began to drop at an alarming rate. 
Garrick then got up and fetched Gabby an orange juice and sat down beside her. Gabby asked him if she could hold his arm again and he agreed without hesitation. 
When the flight finally landed and made its way toward the gate, Garrick informed the others on the plane over the intercom that his sweet little friend Gabby, seated in the front row, had braved through the journey, overcoming her fear of flying. 
The Southwest Airlines employee asked the other passengers to give Gabby a round of applause for her brave effort, and everyone cheered for her. 
Erika praised the kind employee who had come to her little daughter's aid when she needed it the most and wrote that her family will always be thankful to Garrick. 
It is not only humans who comfort each other but also our pets. Oakley, a five-year-old dog, immediately began to comfort his owner Amber Oliver when she started having a panic attack. 
Caster Clips shared a video on YouTube which showed the dog's quick reaction to Oliver's possible panic attack by going close to her rubbing himself against her leg and trying to get her attention. 
The footage was captured at the Cincinnati and Northern Kentucky International Airport. 
Oliver is a certified dog trainer from Massachusetts and has trained Oakley to detect changes in her body like her temperature, breathing, and heart rate. The dog is trained to alert Oliver if she about to have a panic attack by picking up these changes.
Being aware of one's body and detecting any changes in it helps can helps us to look for the cure or treatment before it's late and can save us from significant health issues. 
A heart attack is one of the major health problems, but it can be prevented easily if a person can identify its symptoms beforehand. 
Science Daily shared that there are a few symptoms that a human body shows if a person is at high risk of suffering from a heart attack. Read about all the signs here.