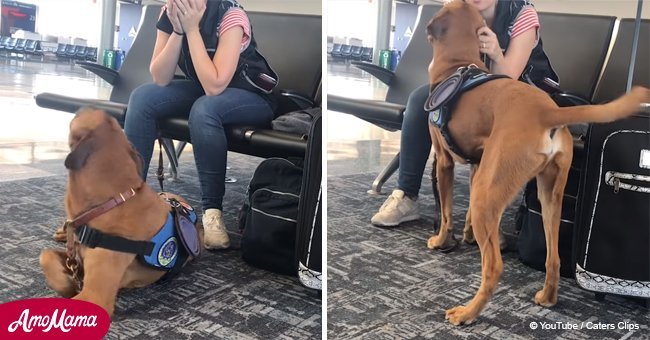 Dog realizes owner is having a panic attack and comforts her in an adorable way
Amber Oliver found great comfort in her service dog, Oakley, while experienced a sudden bout of a panic attack.
A video uploaded to YouTube by Caters Clips showed Oliver's dog immediately reacting to Oliver's potential panic attack by rubbing against her legs and getting her attention.
The 5-year-old dog was personally trained by Oliver herself, who is a certified professional dog trainer from Massachusetts.
She trained her dog to pick up on 'changes to her body temperature, breathing, and heart rate and alert her that she may be about to suffer a panic attack,' according to the description to the video posted.
Follow us on Twitter to learn more.
The video was taken at Cincinnati and Northern Kentucky International Airport, and it shows the special bond that Oakley and Oliver share.
According to Amber, her dog is always careful and mindful of her needs. "Oakley helps me every single day. Oakley is always watching and paying attention to me making sure to help me whenever needed," she said.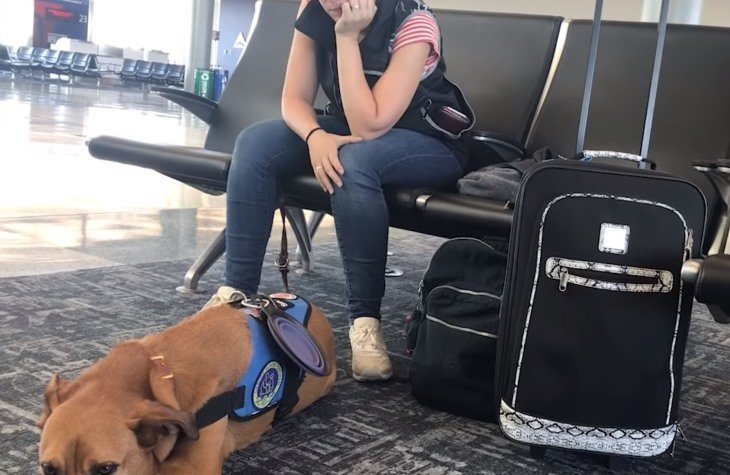 Source: YouTube
Even in the YouTube video, Oakley immediately understands that Oliver is in an emotional distress. Realizing the crisis, he quickly sprang into action and turned all her attention onto himself.
Rubbing against her legs, Oakley places himself directly in front of Oliver's face and puts its head on her chest, trying to distract her.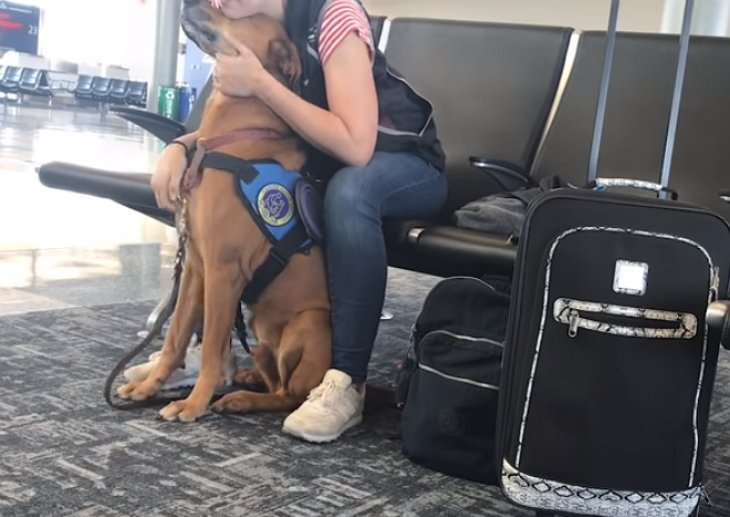 Source: YouTube
He seems to be trained to stop Oliver from putting her hands on her face as the dog gives it his everything to stop her from doing just that.
Oliver is later seen hugging Oakley and caressing its fur softly as she seeks a support in her time of emotional crisis.
Oakley then coolly places himself in between her knees and allows Oliver to wrap her arms around him and nuzzle his face.
The heartwarming video has been viewed over 100,000 times on YouTube.
Please fill in your e-mail so we can share with you our top stories!