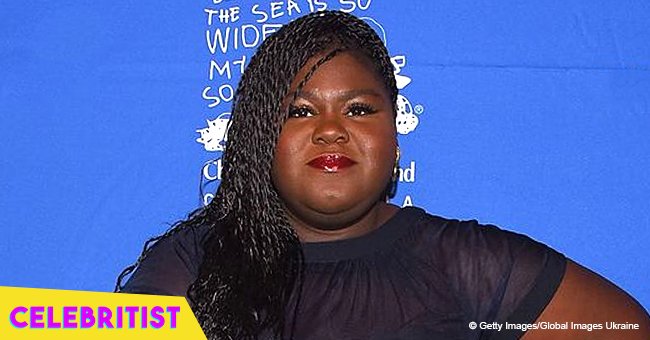 Gabby Sidibe to headline New York Fashion Week's 'TheCurvyCon' following her weight loss

TheCurvyCon is set to hit New York Fashion Week for the fourth time, and Gabourey Sidibe was chosen to headline the famous convention.
Running from September 6 to 8, New York and the internet is set to be filled with messages of body positivity yet again, with the convention featuring a series of panels and workshops on the topic. Sidibe has been chosen to provide the keynote fireside chat, moderated by the event's founders, Chastity Garner Valentine, and CeCe Olisa. Aside from the keynote speaker WWE superstar Nia Jax will be giving a talk alongside "Total Divas" stars Nikki and Brie Bella.
During an interview with Yahoo Lifestyle, its founders Chastity and CeCe said:
"TheCurvyCon's goal is to uplift women in a way that will stick with them for the rest of the year. Gabourey Sidibe and Nia Jax have conquered their spaces in spite of what the norms are for their industries, showing our attendees they did not let their size dictate their accomplishments."
According to Nylon, aside from its exciting talks, other highlights of the convention include a panel headed by musician Lizzo, and an exclusive runway show featuring clothing from LOFT. Those attending the convention can even have their own chance to strut their stuff on the runway, as for the first time ever, TheCurvyCon is hosting an open call casting for women all over the world to be part of their runway show on New York Fashion Week.
Gabby's keynote speaker role came after she's been continuously flaunting her weight loss results. The "Empire" star has been confidently posting about her everyday experiences, and according to her, she finds it absurd how people compliment her weight loss journey.
"You don't need to congratulate me on it. You don't congratulate me every time I blow my nose. I needed to. It's my body. Mind your own body."
Instead, the actress wants to be acknowledged for her talents and voice, which is definitely something that has been noticed by many as well.
Please fill in your e-mail so we can share with you our top stories!