6-year-old girl steals the show during church choir concert in viral video
The first time that six-year-old Loren Patterson sang with the First Baptist Church Choir, her mother recorded and posted it, and it became viral in a matter of hours.
Jennifer Patterson took her daughter, Loren, to church as they do every Sunday. However, it wasn't just a regular day at church as it was the first time Loren would sing with the First Baptist Church Choir, reported ABC News.
As soon as the children started singing Zach Williams' "Old Church Choir," Loren's joy was immediately spotted as she started dancing and singing while the music kept going.
Jennifer, who was sitting very close to the choir, recorded everything and later uploaded the fun clip to her Facebook page where people quickly shared it and, at the moment, it has been played more than 54 million times.
The proud mother confessed that she wasn't surprised by Loren's reaction at the church as she loves the Lord and always has a song in her heart and lips. Jennifer added that "she was just going with the Lord."

"I could tell something was going on, but I couldn't tell what it was. When I saw the video, I just couldn't believe what she was doing (…) that is 100 percent her personality," pointed out Jennifer.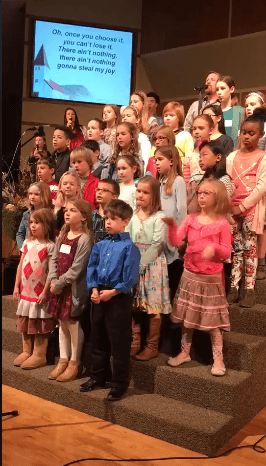 One of the aspects that attracted more attention was that Loren was only six years old when Jennifer recorded the video. At that age, most children are not even aware that God exists.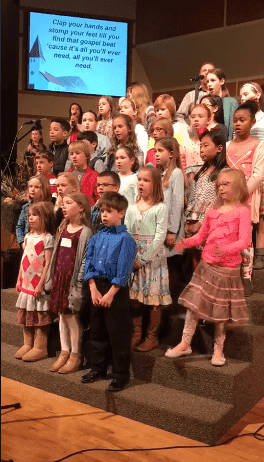 Jennifer told ABC News that, after posting the clip, several people have been contacting her telling how their lives changed after watching Loren singing and dancing.
One of the most memorable stories about it was a woman who told her that she renewed her faith because she felt the conviction when she finished watching the recording.
Something similar took place during the "Ellen DeGeneres Show," when 10-year-old twin brothers Darius and Demetrice sang a family-friendly version of the sexy and explicit song "Let Me Love You," by Mario.