Virginia police officers show off their best dance moves in epic lip-sync video
The Norfolk Police Department took part on the lip-sync challenge that several other police departments in the U.S. have been doing lately. They chose Bruno Mars' "Uptown Funk."
Their almost-five-minute clip began inside the station with only six officers dancing and lip-syncing to Mars' tune. Later, they started walking down a hallway where several other people joined them, including firefighters and administrative personnel.
At one point, the leader of the group got inside an office that was filled with officers working with their computers. When the beat dropped, they stood up and used miniature traffic cones and pretended to play them like trumpets.
After that, they all got together and kept walking and dancing until they reached the garage where multiple police officers were cleaning their motorcycles.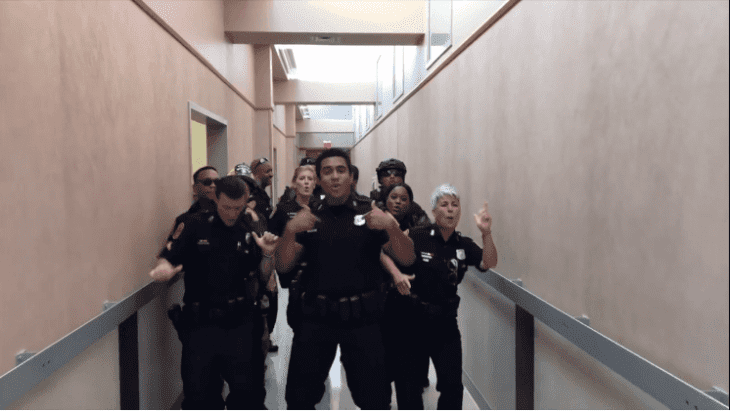 Later, they all got outside where the group started dancing individually. When the video ended, they all started clapping and congratulating each other. It was indeed a good job, especially because they recorded everything in one take.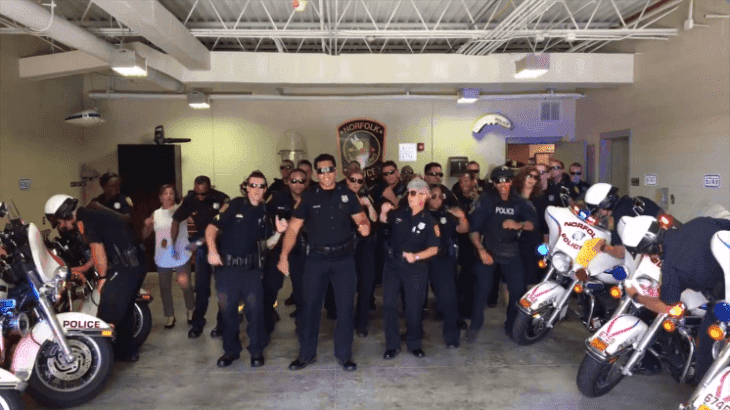 WHO CHALLENGED THEM?
In the description of the video, which the Norfolk Police Department uploaded in early July and has more than 76 million views, they revealed that the Corinth Police Department in Texas challenged them.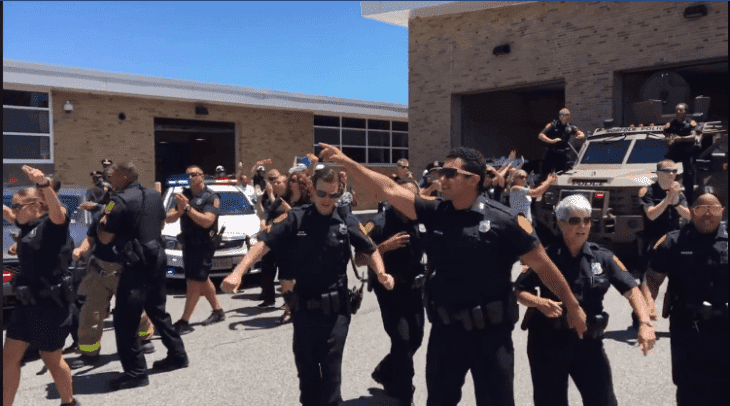 They invited the Seattle Police Department, the Norfolk Constabulary, the Virginia Beach Police Department, and the Saint Louis Metropolitan Police Department to do the same.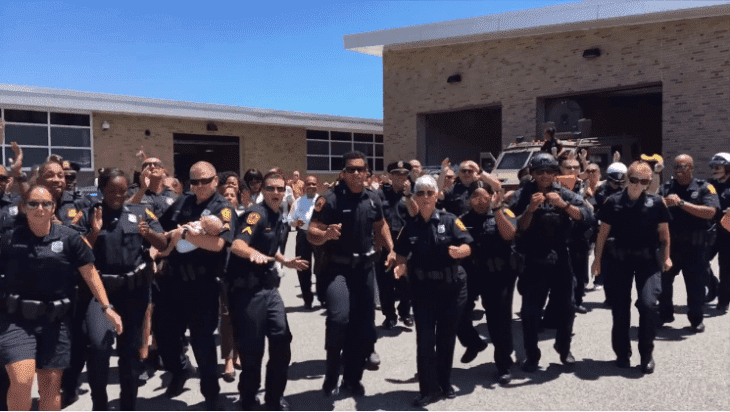 "We wanted to show the community our primary objective is to protect and serve the community, but we're not robots. We share a lot of the same interests the community has," said Corporal William Pickering, a spokesperson for the police department.
THE CHALLENGE
As People reported, the viral internet challenge began on June 19 when Texas' Bexar County Sheriff's Office shared a video of one of their deputies lip-syncing "Fuiste Mala" by the Kumbia Kings. Days later, other police department uploaded their own video, and the rest is history.
Something similar took place in Los Angeles when an accidental 911 call ended up in a dance challenge between a boy and a police officer. The boy beat him with "the floss."