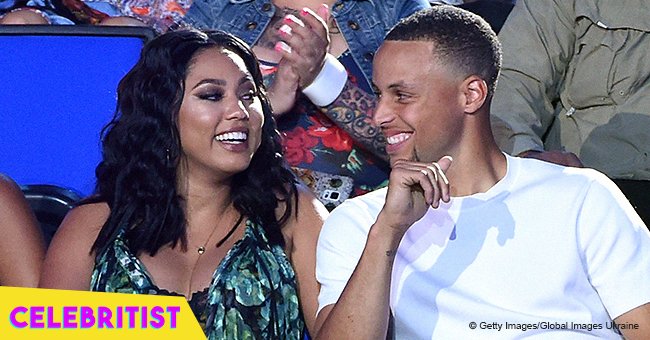 Stephen Curry steals hearts with 'amazing gift' to celebrate his sister's wedding

Stephen Curry and his brother surprised their sister with an unexpected wedding gift. The brothers' present was so sweet and unimaginable their sister was in tears.
Stephen Curry isn't just a superstar athlete, an amazing husband, and father, but he's also the sweetest brother. He recently gave his sister the most epic wedding gift that drove her to tears.
Sydel Curry is set to walk down the aisle to marry her boyfriend Damion Lee in Charlotte this weekend. And while she probably has a wedding registry, her brothers, Stephen and Seth, decided to give her something that couldn't possibly be on that list.
Sydel, a volleyball player at Elon University from 2014 to 2016 who was team MVP in her final year was sitting among the audience watching a volleyball match at her university when she got the surprise of her life.
A video of her brothers and their wives was played where they revealed their wedding gift to her. The video posted by Elon University on Twitter which has now earned more than 20,000 views showed Stephen and his wife congratulating Sydel on her upcoming wedding after which they announced what their gift was to her.
"We also want to congratulate you on an amazing career at Elon playing volleyball, all you did for the school and the program and wanted to give it back to you with the new locker room (named) for Sydel Curry. Enjoy it!"
Sydel teared up learning about the amazing gift her brothers gave her, something she would never have expected. She played three seasons at Elon and made her mark as a stand-up volleyball player and having the school's locker room named after her was the sweetest honor.
Following the surprise, Sydel posted a photo of herself in disbelief and described her joy over the unexpected gift her brothers gave her.
"What started out to be a trip to support @elonvb ended up becoming one of the most memorable evenings of my life. I can't begin to explain how grateful I am to my siblings for this amazing gift! Elon was such a blessing and helped me grow into the woman that I am today. Having the the Elon Women's Volleyball Locker Room named after me is an honor. Again, thank you thank you thank you to the best siblings in the world! I love you all! Okay, now back to crying."
Sydel is Stephen and Seth's youngest sibling. All three are celebrated athletes. Seth is also a basketball player like his brother and plays for the Portland Trailblazers.
Stephen, as everyone knows led his team, the Golden State Warriors to win the championship in this year's NBA season. Supporting him was his wife, Ayesha, who recently celebrated their 10th year together by sharing a picture from the day they "made it official." The pair met at a church group session and have continued to keep their lives centered around God throughout their seven-year marriage. In July, the couple welcomed their third child and their first son they named, Canon W. Jack. He joins his two older sisters, Riley, 6, and Ryan, 3.
Please fill in your e-mail so we can share with you our top stories!