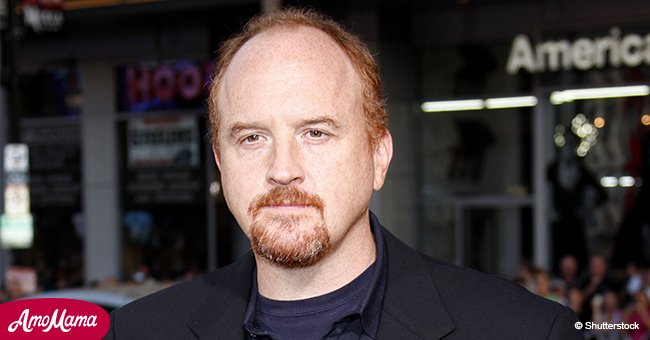 5 women accuse famous stand-up comedian of sexual harassment

Five women accused the 50-year-old stand-up comedian Louis C.K. of sexual misconduct. They have stated that his riffs about masturbation have a hard connection to real life.
Dana Min Goodman and Julia Wolov, a Chicago comedy duo, landed their big break in 2002, as reported by the New York Times.
C.K. once invited them to hang out in his hotel room, and both of them didn't think twice because they respected him for being one of the greatest comedians.
Goodman and Wolov said that as soon as they sat down in his room, C.K. asked if he could take out his penis. The women thought it was a joke and laughed it off.
Follow us on our Twitter account @amomama_usa to learn more.
However, in an interview with the New York Times, Goodman said that the comedian "really did it."
"He proceeded to take all of his clothes off, and get completely naked, and started masturbating," she explained.
In 2003, comedian Abby Schachner called C.K. to invite him to one of her shows.
Schachner said that during their phone conversation, she could hear C.K. masturbating as they talk.
Rebecca Corry, another comedian, said that in 2005 while she appeared with the famous stand-up comedian on a television pilot, he asked if he could masturbate in front of her. Corry, however, declined.
In the late '90s, a fifth woman, who spoke on condition of anonymity to protect her family's privacy, said that C.K. repeatedly asked her to watch him masturbate while she was working in production at "The Chris Rock Show."
The woman claimed that she was in her early 20s at the time. "It was something that I knew was wrong," she said.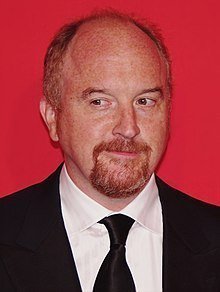 Source: Wikipedia
According to her, C.K. would masturbate in his desk chair during a workday while she was in his office and other colleagues just outside the door.
She continued: "I think the big piece of why I said yes was because of the culture. He abused his power."
A co-worker at the show, who also wished to remain anonymous, confirmed that the woman told him about the experience soon after it happened.
In November 2017, C.K. released a statement to Fox News admitting to sexually harassing five women.
Please fill in your e-mail so we can share with you our top stories!