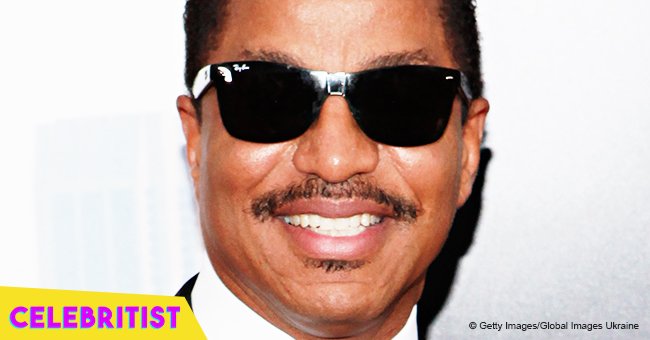 Marlon Jackson shares photos with wife and grandson on the boy's birthday
Marlon Jackson recently took to Instagram to share a series of adorable pics with his wife of more than 40 years and one of their adorable grandchildren.
The former Jackson 5 member and eldest brother of Michael and Janet Jackson has been keeping a low profile in the past years. He recently celebrated his 43rd wedding anniversary with Carol Ann Parker, proving that the love he has for his wife is still intact.
Jackson and Parker have three children, daughters Valencia and Brittany and son Marlon Jr. The grown women are now mothers and wives.
Brittany, the youngest, has daughters Phoenix, Savannah, Summer, and Scout, while Valencia has daughters Sophia and son Noah.
It was the little boy who took front and center in some of the latest Instagram posts made by Marlon, as the proud grandfather didn't miss the chance to congratulate the boy on his 12th birthday.
Marlon and Carol seem to have spent a lovely moment with young Noah, as they were caught smiling brightly to the camera in all the pics.
Noah was rocking a baby blue buttoned-up shirt, Carol a yellow satin t-shirt and Marlon a black t-shirt with a white baseball cap with the words "Study Peace" on it.
"A day with Noah on his B. DAY, #happybirthday #studypeace marlon jackson #bekind carol Jackson," Jackson captioned a pic of the lovely trio.
Fans immediately took over his comment section to send their good wishes for Noah on his new year of life, while others took the time to compliment Marlon on his lovely family, like user @myrnarobinson55, who wrote: "You have a beautiful family, and I'm very proud and happy for you, tell Noah happy birthday."
The last months have been full of celebrations for Marlon and his family. Granddaughter Savannah turned seven on September 2, and their sixth grandchild, Scout Brittany, was born on August 2.
He and Carol also celebrated their wedding anniversary two weeks ago, and the singer captioned one of the pics he shared to commemorate the milestone:
"The most beautiful woman in the world happens to be my wife. I'm not speaking of her outer beauty, that is obvious, her inner beauty is even more beautiful," Marlon wrote on his anniversary post, melting hearts left and right with his devotion for his wife.
He continued:
"Happy 43 anniversary, you know I love you. Just thank you for being there and believing in me, #ilove you. #studypeace marlon Jackson."
Even though he doesn't attract that many fans anymore, is clear that Marlon is not bothered at all by the lack of attention. He's enjoying the family life, and the few fans that are still keeping up with his life, are grateful for that.
Please fill in your e-mail so we can share with you our top stories!