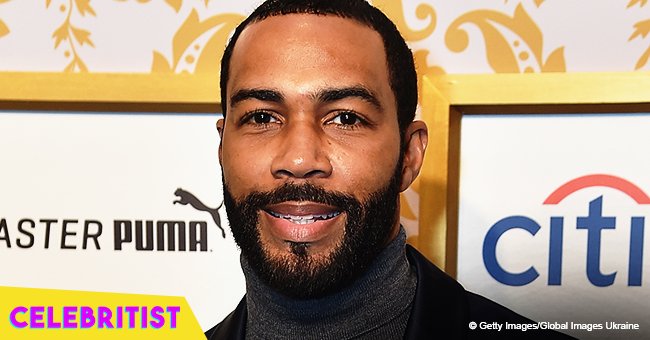 Omari Hardwick's wife rocks nude mini dress and turban in recent picture
Omari Hardwick's wife Jae shows off her long slender legs in a new photo of her rocking a nude mini dress and turban that she posted on Instagram. She made sure to top off her photo with some important advice for all of her followers.
Jae Pfautch-Hardwick has always been an intellectual, and she makes sure to share her insights with her fans on social media. Her most recent piece of advice was on the topic of not letting your thoughts consume you, which is very relevant to many people around the world.
In her photo, she wears a nude longsleeved mini dress, a brown turban, and printed shoes. The angle of the photo emphasized her long slender legs, and her flat stomach, which was evidently seen as she sat on a couch.
Although the photo itself was gorgeous, the message that she decided to put with it made it all the more beautiful.
"'My mind speaks total [expletive] until I turn my soul on.' Don't let your thoughts run you...they'll always push you in the wrong direction. Let your thoughts follow your #soul...its only purpose is to lead you to #truth."
Jae has always been vocal about things she feels are important, just like the time she made sure to commemorate the 51st year of the legalization of interracial marriage in the United States. Making sure to mark the decades-long milestone towards racial equality, Pfautch shared a photo of her and her husband, thanking it for being the reason she was able to marry the love of her life.
"Happy Loving Day from our family to your family! [heart emoji] On this day in 1967, the Supreme Court, in the historic case of Loving v. Virginia, struck down all remaining laws in the United States banning interracial marriage. Love will always win."
The couple is only one of the many who are proud of their interracial relationship, proving that race is not a hindrance to marry whom they want to. Trying to add some humor on the rather sensitive issue for some, she said:
"We all know that some have a problem with interracial marriages. I am obviously not one of them, however, I have found the one and only problem………………. ….it is impossible to find a filter to flatter you both at the same time."
The lovely couple got married six years ago following their long-term relationship. They share two children together, Nova and Brave.
Please fill in your e-mail so we can share with you our top stories!