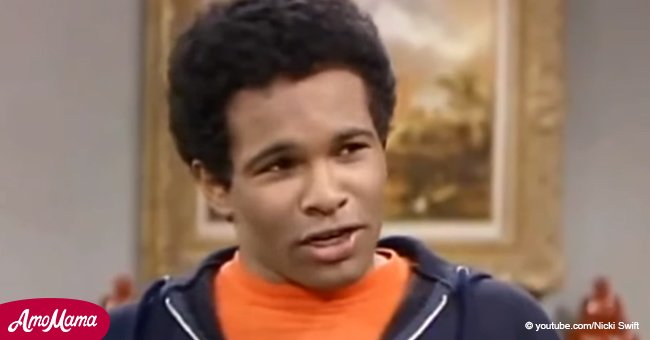 'Cosby Show' star opens up for the first time after being job-shamed online
"Cosby Show" actor proves he is still a star and a true example
Fans of the "Cosby Show," one of the most popular sitcoms ever and which ran from 1984 to 1992 will remember actor Geoffrey Owens as Elvin Tibedeaux, the boyfriend and then husband of Bill Cosby's screen daughter Sondra.
Now, nearly 26 years after the end of the show, Owens is making headlines again, and for the most peculiar reason.
Owens has a "day" job, and he works at Trader Joe's. A fan posted a photo of the actor at work, and the Tweet went viral, reported GoodMorning America on the 4th of September 2018.
"I really want to thank everybody out there—family friends, Hollywood community and the general public—for the incredible support, for the amazing support and positivity they have shown for me. It's really astounding. It's quite encouraging."
Geoffrey Owens, GoodMorning America, 4th of September 2018.
Shamed for having an "ordinary job"
The reaction on the Internet was vicious, with thousands job-shaming the actor for working at Trader Joe's as "beneath him".
The Cosby Show actor has been guesting on episodes of Showtime's "The Affair", HBO's "Divorce" and CBS' "Elementary".
He has also been working as a director and teacher, but his need to care for his family led him to join Trader Joe's 15 months ago.
Read more about Geoffrey Owens on our Twitter account @amomama_usa.
Fellow #ActorsWithDayJobs defend him
He was shocked and hurt by the reactions, but was heartened when so many people showed their support, including fellow actors and celebrities Pamela Adlon, Justine Bateman, Terry Crews, Patricia Heaton, Patton Oswalt and Blair Underwood.
These fellow thespians defended him, captioning their comments with the hashtag #ActorsWithDayJobs.
The "shaming" may have rejuvenated Owens' career
Ironically, the hype has brought some added attention to Owens' career, but he has said he "wouldn't feel comfortable" getting offered jobs because of the incident.
Owens said .that he wants to get acting work by auditioning for it, "because I'm the right person."
Owens' shared his belief that all honest work is honorable, no matter what it is or how well or badly paid, and that he is "doing fine" and caring for his family.
More news about the "Cosby Show" actors
Owens hasn't been the only "Cosby Show" star to hit the headlines in the last year.
The titular character of the "Cosby Show", the comedian Bill Cosby was convicted in April 2018, of three counts of aggravated indecent assault which took place in 2004.
Cosby, 81, is now awaiting sentencing, which is set on the 24th of September 2018
Please fill in your e-mail so we can share with you our top stories!