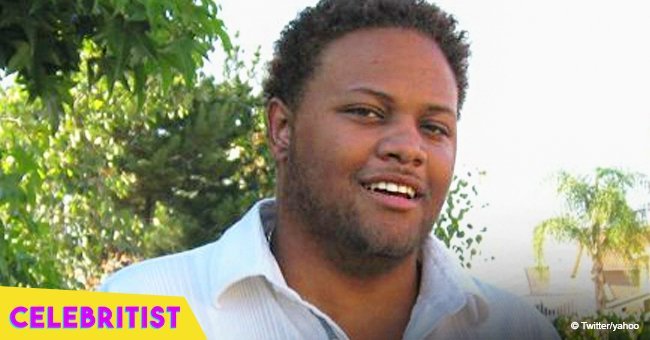 Obese father who ballooned to 375 pounds lost half his body weight due to 'junk food diet'

For most people, losing weight means getting rid of all junk food items, but for this father-of-one from California, the opposite is the case. He shed a ton of weight while eating his usual junk foods and is now teaching other people to do the same.
Anthony Brown was not worried about his big and tall frame until his 30-year-old sister, Ashley, was diagnosed with Diabetes. Brown knew he was bigger than his sister, and if she could be diagnosed with the life-altering condition, he might be next.
THE UNPLEASANT REALITY
Brown said:
"If my sister was sick and I was bigger than her, I feared that I could be sick too. I knew I had to start doing something different. I hadn't weighed myself in years.

My friend had a scale that went up to 375 pounds and I thought that would definitely work for me, but it just said 'error.' It was so hard to accept that I weighed over 375 pounds."
CONFRONTING THE CALORIE MONSTER
It was a wake-up call for Brown who proceeded to try a series of healthy diets, but not for too long. He found that the plans did not work for him and began to question their sustainability:
"I eventually realized, it wasn't about what I ate, it was about how much. I decided to start counting calories. This would allow me to eat whatever food I wanted, whenever I wanted, as long as I kept track of the calories."
His new rules? "Stay in a caloric deficit, and if I can't count it, don't eat it."
The 34-year-old's unconventional routine worked! He began to shed the weight, and when he was about 300 pounds, hit the gym to prevent the appearance of loose skin due to the rapid weight loss.
THE SWEET TASTE OF VICTORY
The much-trimmer Brown admitted that losing all that weight has helped get rid of his back pain and rebuild his confidence. Ladies are also beginning to notice him more, as they did in his younger years before he gained so much weight.
Now, Brown is training other people to lose weight with his method:
"I love helping others lose weight because I understand exactly what they're going through. If anyone is going to understand their struggle, it's going to be me."
KEEPING UP WITH THE CALORIES
His work as a part-time personal trainer helps keep him in check as well. He stated:
"Now that I'm basically finished with my journey, helping them is my motivation to stay in shape. It has kept me intact. As long as I'm training someone, I know that I can't let myself go."
Brown's story is similar to that of Nikki Webster, who was at a life-threatening weight of 650lbs and had to undergo gastric bypass surgery. She lost 455lbs in two years and took to healthy eating and exercise to maintain her new weight.
Please fill in your e-mail so we can share with you our top stories!