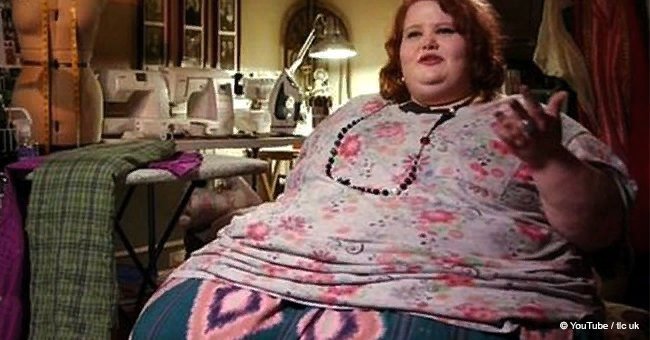 Woman lost 455 lbs in 2 years and looks completely unrecognizable

Nikki Webster was given a second chance at life after she underwent a crucial procedure that dropped 455 lbs off her weight in two years.
She weighed almost 650 lbs before she had a gastric bypass surgery. Talking to People, Webster – a My 600-lb Life star – opened up about the challenges she faced as she lost weight.
Speaking with People, Webster claimed she found it hard to imagine how she used to live back then. She said it has been "vastly different."
During the 2017 interview, Webster added that it was the hardest two years of her life, but it was the most "victorious and exciting."
For more stories like this, follow us on Twitter at AmoMama USA
Webster shared that after losing so much weight, she had to deal with learning new ways to cope with her problems since she always resorted to binge eating in the past.
Then she proudly shared that she has learned new and healthier ways to deal with the challenges that come her way with the help of her therapist.
"That's a huge thing and I think just talking to people. Instead of holding all of those frustrations and anxieties inward, I share them with people that I love and trust. I also exercise a lot and that helps."
Nikki Webster, People, May 29, 2017
She also shared her workout routine to maintain her weight. She said walking and weight training are her favorite exercises to do.
Webster emphasized that consistency is the key to her success, but admitted that there were still times when she felt like staying fit was difficult.
"While I've been able to be consistent, it's still difficult. Consistency and balance. Balancing my work, which is demanding, and balancing the social lifestyle that I have now, then balancing family and also putting myself and my health, making sure that I plan what I eat, if I'm exercising, those types of things," she said.
For her, "balancing and being consistent" was the hardest part of her new lifestyle.
Losing weight is not an easy task. Although, it's not impossible. There are many ways to shed off a few pounds. Here is a 21-daw walking plan that could help you lose weight.
Please fill in your e-mail so we can share with you our top stories!