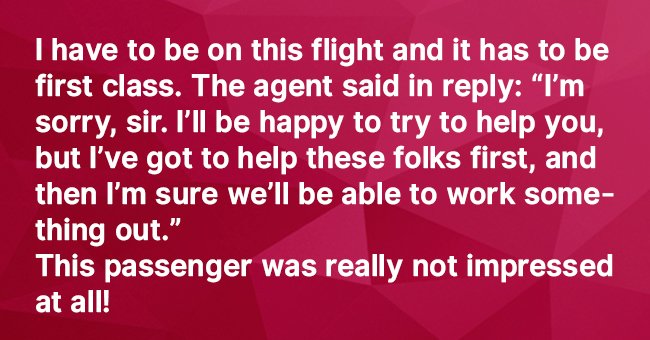 Here's how a woman working at the check-in counter dealt with rude customers
Though the quintessential phrase heard in the service industry is that "The customer is always right," there might be some instances when a customer manages to prove this wrong!
People who have been part of the service industry will be aware of what this phrase implies. They experience difficult circumstances with some customers, but the sometimes the situations go out of control and they are treated unjustly.
Bored Daddy shared a story a woman working at a check-in counter for an airline who encountered unruly people but handled the situation well.
Read more on our Twitter account @amomama_usa.
The clerk's response to the rude passenger was in no way disrespectful, but it put him in his place in a professional manner.
A Southwest Airlines flight was canceled because of adverse weather conditions. The flight was full, and all the passengers were waiting in line to get a re-booking done.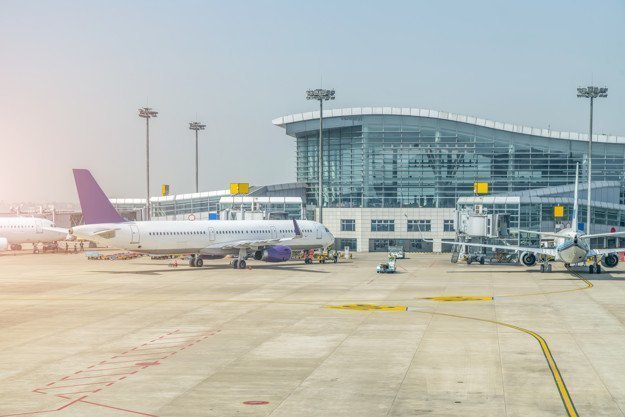 Source: Freepik
A single agent at the check-in counter was trying her best and assisting the stranded travelers to rebook a ticket to fly again later.
Then out of the blue, an enraged passenger pushed his way through the long line and stood at the counter.
He banged his ticket on the table and said harshly, "I am not sure if you understand, but I have to be on this plane, and the ticket has to be first class."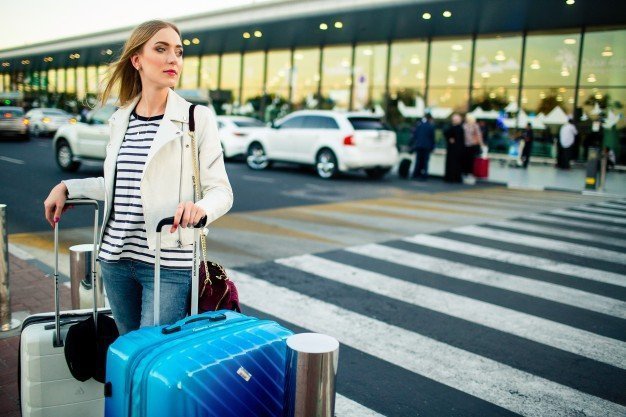 Source: Freepik
The agent politely replied, "We apologize for the inconvenience caused to you. I will be glad to help you, but before I do that, I have to assist these passengers standing in the line before you."
The man looked far from satisfied with the clerk's response and questioned loudly, making sure that the rest of the passengers could hear, "Do you have the slightest idea about who you are talking to?"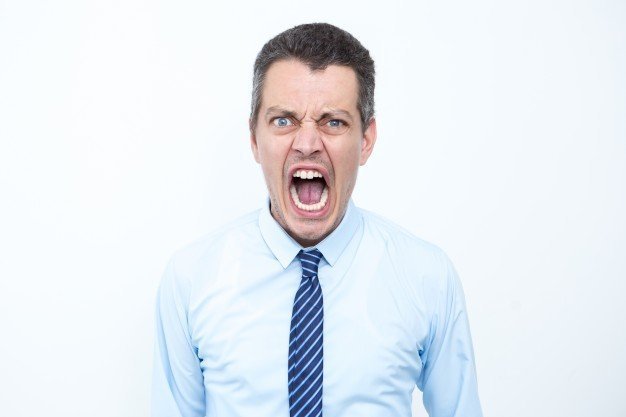 Source: Freepik
In response, the airline employee smiled, got hold of the microphone and announced to the entire airport, "May I have your kind attention please?"
After a couple of seconds, she said, "There is a passenger here at Gate number 14, who says that he has no idea who he is, so if anyone can help find his identity, please step forward, your help will be appreciated."
The line of people behind the man began howling with laughter which made the man even angrier at the clerk.
Gritting his teeth, he gave her a death glare and said, "Screw you!"
The woman, without missing a beat, sweetly smiled and replied, "I apologize to you again sir, but you will have to wait in the line for that as well."
Please fill in your e-mail so we can share with you our top stories!