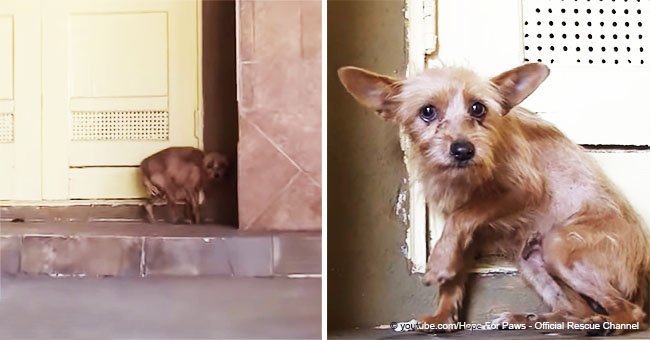 Dog is terrified when she meets her rescuer, but in a short time becomes unrecognizable

In this video, Hope For Paws wanted to rescue a homeless puppy, which would not be easy to catch.
A new life, full of caresses and love, that's all Holly deserves, a female dog rescued by Hope for Paws in the United States. The poor puppy was found trembling and was terrified by her possible savior.
This rescue body tries to tame and pick up abandoned animals on the street, to give them a second chance. And some rescues are more difficult than others.
This story is a clear example of this when the Hope for Paws organization went to find Holly and rescue her, the little dog was so scared that she didn't stop shaking and growling all the time. It was evident that she didn't trust anyone.
Attempts to approach the puppy were met with noisy barks and when they put the leash on her, she attacked it in a rage. Read more on our Twitter account @amomama_usa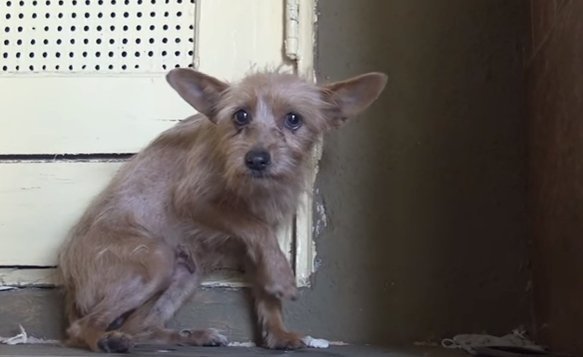 Source: Youtube/Hope For Paws - Official Rescue Channel
But her rescuers didn't think to give up with her, so the man came slowly and began to caress her with a blanket to slowly gain her trust. After 20 minutes the dog stopped trembling and began to enjoy the caresses.
Although the strap was on, the puppy didn't allow any kind of affection. It was a while before she agreed to be caressed. After that time the little dog began to feel more secure and she even allowed herself to be caressed directly by the rescuer's hand.
Although the rescuer was very exhausted, he managed to place her on his lap, without any resistance. It took a lot of effort, but he managed to become her friend.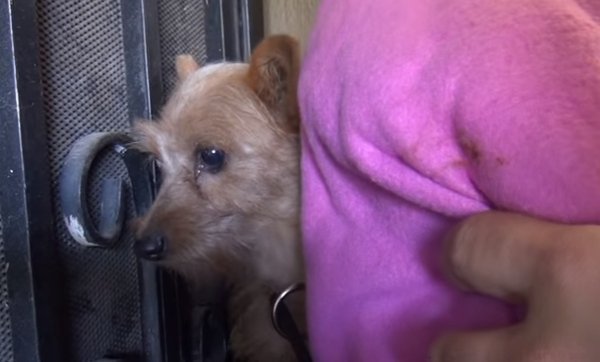 Source: Youtube/ Hope For Paws - Official Rescue Channel
When she finally gained their trust they took her to the shelter, where she received a well-deserved bath and was transferred to her new home. This opportunity transformed her completely.
Along with her new family, Holly is very happy, enjoys the caresses and love of her humans and the company and games with her new sibling brothers. The transformation that this cute dog lived is without a doubt impressive and worthy of admiration.
This video is another example of Hope For Paws rescuing a puppy and giving it a new chance to live.
Another example of this case is a rescued dog that became famous on the internet after his owner recorded his hilarious reaction when he gives him a kiss on the cheek.
Please fill in your e-mail so we can share with you our top stories!