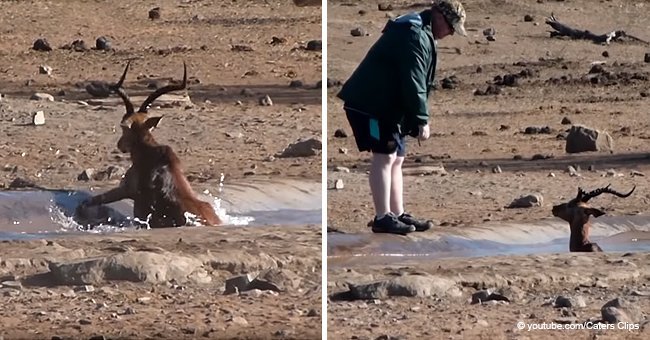 Tourist saves impala after it got stuck in the mud at Kruger National Park
An impala at Kruger National Park was helpless and stuck in the mud before a tourist came and helped the poor animal before anything terrible happened.
In a helpless gesture, the stranger rescued the Impala, which appeared stuck in the mud at the park in South Africa. The special moment was captured on camera and soon became viral.
The man saw that the Impala couldn't stand. Its herd had already left it and had moved forward. The poor animal was alone and helpless.
Soon enough, the man drove up to the Impala, got out of his car, and first checked the situation before helping the wild animal.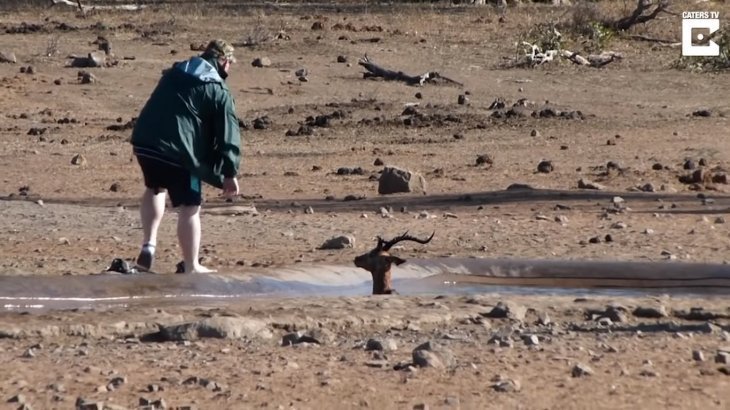 Source: YouTube
Follow us on Twitter at
AmoMama USA
for more viral stories and videos.
The Impala was struggling to get out from the mud, but water continued to flow in.
Eventually, the man decided to act and took off his shoes and socks. He knelt in front of the wild animal and crouched down to reach it.
In a swift move, he pulled the wild animal out of the mud by grabbing its antlers.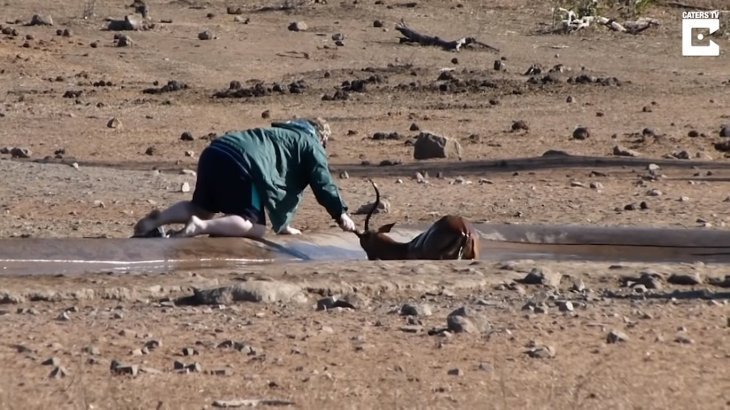 Source: YouTube
Seconds later, the Impala had been saved. The animal struggled to stand up at first and took some time to rest.
Fortunately, even though it looked exhausted, the impala stood up and walked off its limp legs to be reunited with its herd.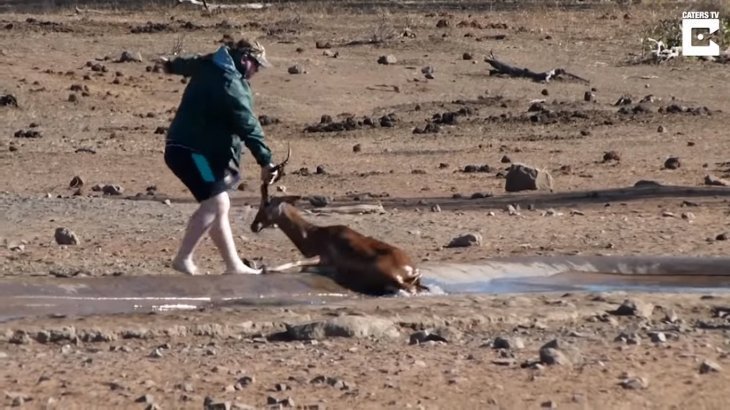 Source: YouTube
The man was praised for his selfless act, especially since it was not an easy task. He had to have enough strength to pull the animal out without falling into the mud himself.
If the man did not save the helpless animal, it could have died because of starvation or predators could have attacked it.
The man who captured the video, Steve Haley, is a chef and loved the safari. He said he is a frequent visitor of the park and he said it was lucky that he was able to witness such a rare moment.
Another successful rescue became viral after a biker noticed a kitten stuck in traffic in the Philippines.
The biker halted the driver to save the poor animal that was under one of the vehicles.
Please fill in your e-mail so we can share with you our top stories!