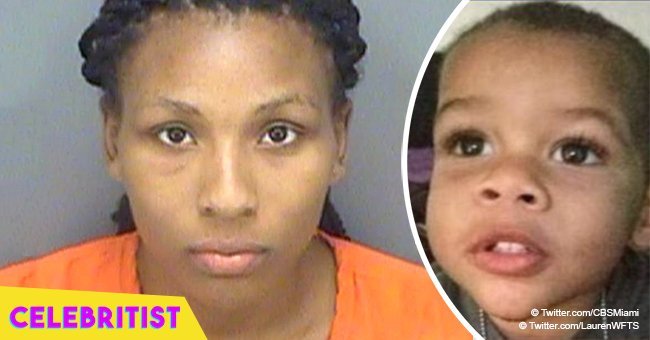 Two-year-old boy found dead five days after his mom reported 'kidnapping' by unknown driver

The body of a two-year-old boy has been found five days after his mom reported his kidnapping by a strange man. The mother is now being charged for her son's murder.
Jordan Belliveau's body was found on Tuesday in a wooded area of Largo, Florida. In a surprising twist, the authorities have charged his mother, Charisse Stinson, with first-degree murder even though they didn't say what led to their decision.
Stinson had earlier reported her son missing, claiming that the boy was kidnapped by a stranger named "Antwan." She explained that she and her son were out for a walk on Saturday night when she accepted a ride in Antwan's Toyota Camry. He knocked her out with a punch in the face and had disappeared by the time she regained consciousness, Stinson claimed.
The Florida Department of Law Enforcement issued an AMBER Alert for the child, only to discover his dead body yesterday. In a follow-up on their official Twitter account, the department said:
"UPDATE: THE AMBER Alert for Jordan Belliveau has been canceled. Sadly, the child has been found deceased."
The Police have released a sketch of the suspected perpetrator who Stinson denies knowing.
As reported by ABC News, the Police had recovered a couple of "bloody items" from Stinson's residence on Monday. It was the same place the 21-year-old lived with Jordan before his death.
Stinson has been described as a "struggling single mom" and has had a couple of run-ins with the law, mostly in connection with her estranged baby-daddy, Jordan Belliveau Sr.
The 22-year-old father told reporters that he was celebrating his birthday in a hotel when Stinson told him their son was missing. He said that he was high at the time and decided to sleep before going out the next day in search of Jordan Jr.
Court records reveal a rocky history between the former lovers, including violence and financial problems. In January last year, Jordan Sr. was arrested over claims he held a gun to Stinson's head, and in April, Stinson was accused of domestic battery against her son's father. The single mother has also faced an eviction order for allegedly defaulting on rent payments.
More recently, in July, Stinson accused Jordan Sr. of punching her, and the latter was arrested. He is set to be arraigned for the incident on September 24.
Please fill in your e-mail so we can share with you our top stories!