81-year-old woman volunteers to dance on the streets & steals the spotlight in viral video
An 81-year-old woman in Madrid surprised everybody dancing in the middle of the street with "a complete stranger." People couldn't stop cheering them.
Spanish TV network Antena 3 created the video, and they contacted an octogenarian woman to get into the busy streets of Madrid to dance with a man as a way to prove that she wasn't that old.
At the beginning of the clip, the lady appeared wearing a black ensemble and walking with a cane. The announcer said that, since she was 81, she was used to hearing that she is too old.
However, the lady was ready to teach everyone that age is nothing but a mental state and that people should respect old people in every aspect of their lives.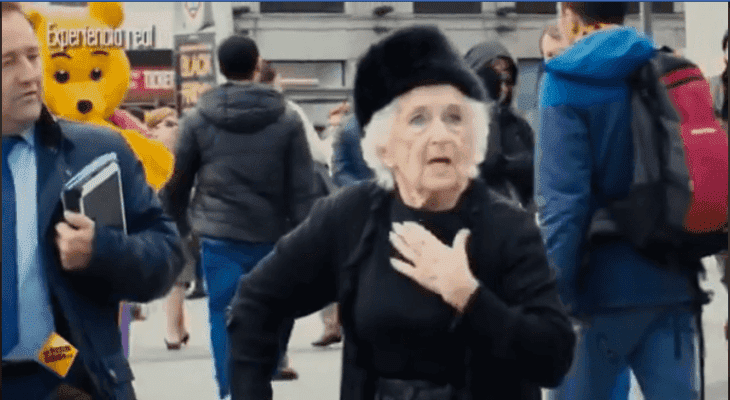 After that, the video showed a man and a woman dancing Bachata in the streets while several people were around them enjoying their performance. The "old lady" slowly got into the crowd and saw the couple dancing.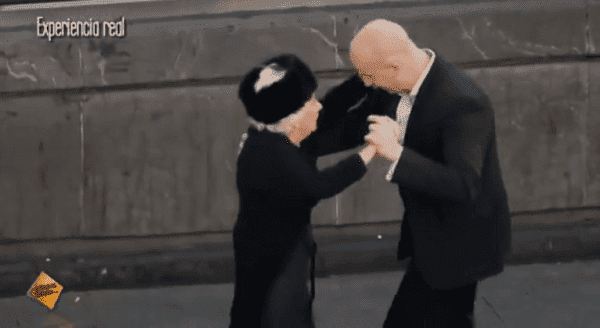 INCAPABLE OF DANCING DUE TO ARTHROSIS
She told a few young people who were also looking at the performance that it was an incredible dance but that she couldn't do such a thing because she had arthrosis.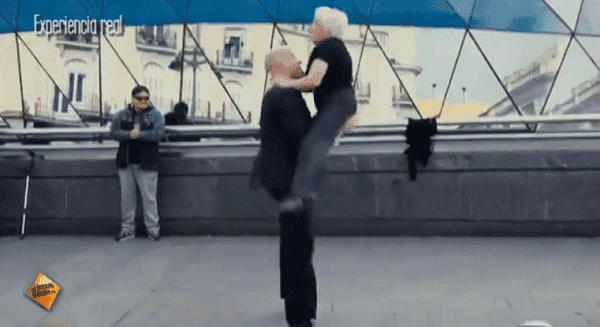 As soon as the couple finished their number, the man asked the crowd if there was somebody else who wanted to dance. The only person who volunteered was the octogenarian lady. The dancer told her that she was too old, but she refused to leave, and they started dancing.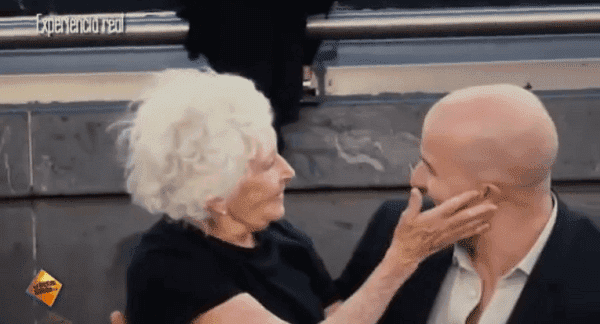 SURPRISE!
They began with Tango as the steps are more careful and slower. A couple of seconds later, the man removed the lady's coat, she threw her hat away, and they started dancing Salsa. Since they did everything from complicated steps to flips, the crowd grew bigger and bigger, and they couldn't stop cheering them.
At the end of the video, the lady said: "we are all young." As Elite Readers reported, the old lady and the dancer were "Britain's Got Talent" former contestants Sarah "Paddy" Jones and Nico Espinosa. Sarah holds the Guinness World Record for the oldest acrobatic salsa dancer, so she knew exactly what she was doing.
NONAGENARIAN SINGING GOSPEL MUSIC
Another old lady surprised the world after singing "What a Time in Heaven." Her performance was so emotional that the people who visited her couldn't hold back their tears.