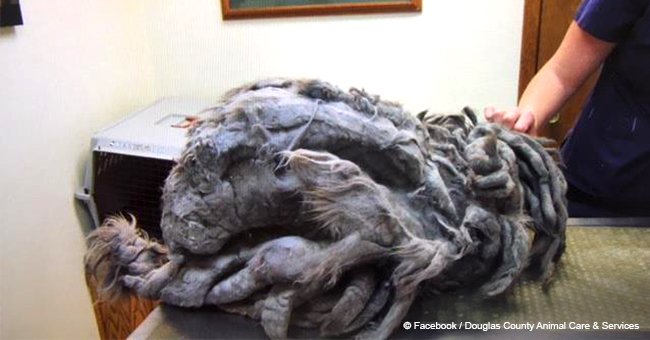 Rescued cat named Bob Marley changed beyond recognition after getting a haircut
It is amazing what people can come across and what is even more amazing is what they can do to animals! The staff at Douglas County Animal Care & Services shelter got the shock of a lifetime when they discovered an abandoned cat imprisoned by 4.5 pounds of his own matted fur at their front door.
While no one could say where he came from, one thing that they could all agree on is that he had been suffering for months and even possibly years. The gray cat, now named Bob Marley, was left in a carrier at the Gardnerville, Nevada facility by an anonymous man. His hair was so matted that rescuers at the shelter were unable to tell what kind of animal he was.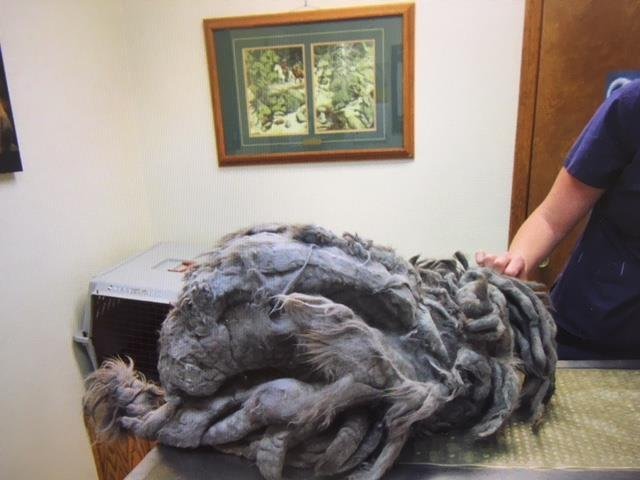 Source: Facebook
"All we saw was a matted mess."
Liz Begovich (Shelter Supervisor), The Dodo, August 24, 2018
Initially they thought it was a dog.
"We couldn't turn him around because of the way he was shoved in the carrier," she said. "So we took the top off and thought, 'Oh my gosh, it's a cat!' I've never seen a cat in that sort of condition."
Liz Begovich (Shelter Supervisor), The Dodo, August 24, 2018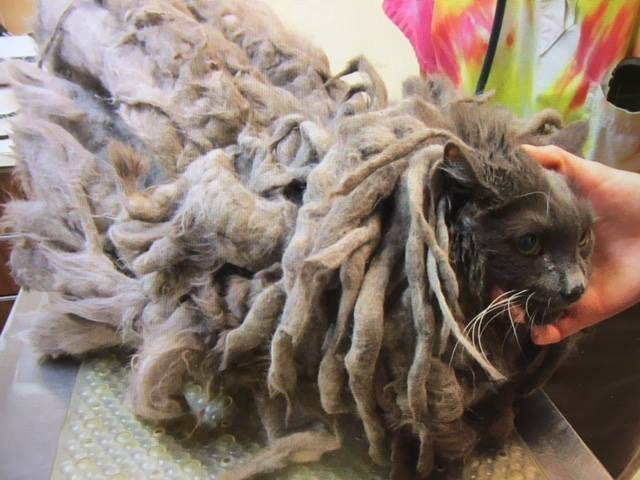 Source: Facebook
Added to being covered in a layer of matted fur, he was also overweight. As a result of this he was unable to move because of his heavy coat.
''I'm guessing that wherever he was, he had his food and water right in front of him, There was just no way for him to move.''
Liz Begovich (Shelter Supervisor), The Dodo, August 24, 2018
The rescuers took him to a veterinarian who sedated him to shave the 4.5 pounds of fur off. Once he was free of it he was strutting around confidently and showing off this gray coat. However the fur is not the only problem the cat faced.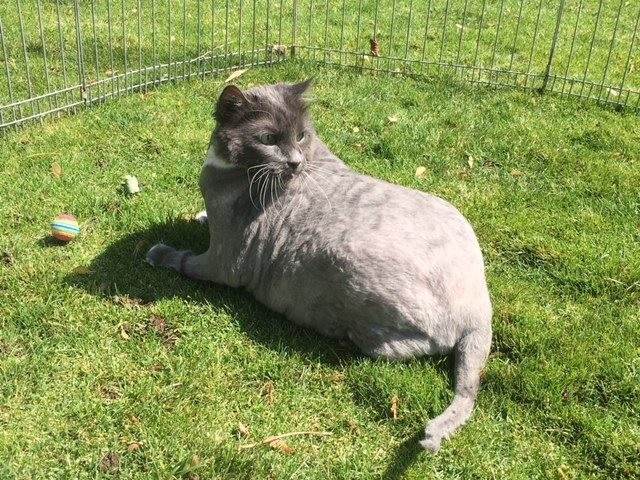 Source: Facebook
The removal of the matted fur means he was given a much needed transformation but he was still weighing 22.6 pounds. This means he is still overweight for a cat his size. While getting him a home is a priority it now means that getting his weight down is also a priority!
Please fill in your e-mail so we can share with you our top stories!