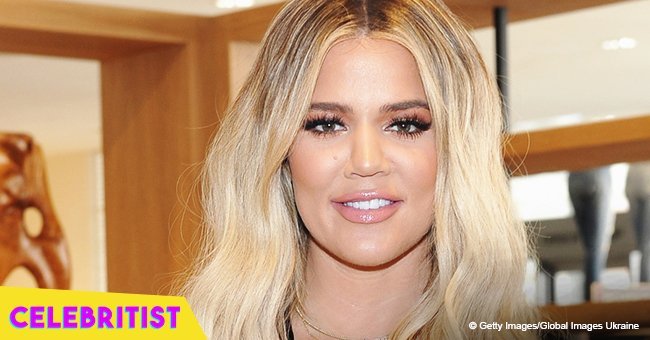 Khloé Kardashian shares photo of adorable daughter learning to swim
True Thompson is already learning how to swim, and her mother couldn't be more excited about it. Khloé Kardashian recently shared beautiful pics enjoying the pool with her little one, and it seems like True loves the water a lot.
The adorable tot has become the center of Khloé's world, so is only natural for the new mom to want her baby to be safe just in case something bad happens. Teaching babies how to swim from such a young age has become essential for parents that have big pools at home, as the kids could be at risk of falling on it.
While is a reach that something bad could happen, is better to prevent any accidents, and that's precisely what Khloé and boyfriend Tristan are doing by teaching their little girl how to swim at 5-months-old.
The 34-year-old reality star shared on her website and her app a series of pics of baby True's first day of swimming lessons and revealed that the tot did amazing. In the shots, Khloé is wearing a black swimsuit and sunglasses, while True is donning an adorable white swimsuit with lemons printed on it.
"Oh my gosh, True loves her swimming lessons!!! She's only about 5 months old, and she loves to kick in the water, which is so cute. At this age, they really don't have a fear of anything," the star gushed on her post.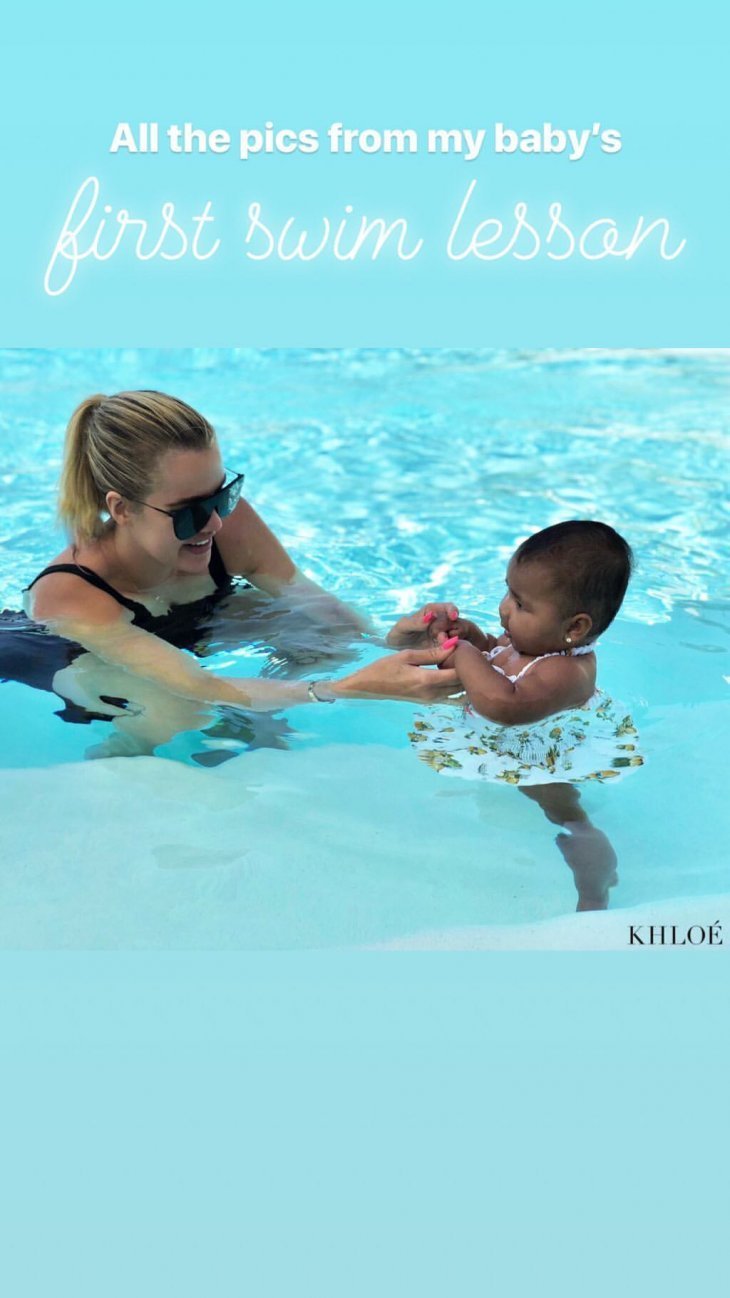 Credit: Instagram/khloekardashian
And added:
"We recently did a Mommy, Daddy and Me class and it was really fun and special. We learned some tips about what to do with Baby True when we swim with her. She's also getting used to dunking under the water, which she enjoys. After each dunk, she sticks her tongue out and just smiles from ear to ear! She lovesss the water!"
The happy family is currently enjoying their first vacation together on a tropical island. Both Khloé and Tristan have been sharing little snaps of their getaway, and True stole the spotlight when she appeared on one of her dad's Snapchats rocking a bride rimmed pink hat.
True has proven she can rock any style her mom puts her through, as she was also seen donning a black swimsuit with a matching turban, and a pair of cool sunglasses while being held by her dad and sucking on her little hand.
"True, who do you think you are right now?" asked Khloé in a clip shared to her Instagram stories.
Now that Khloé and Tristan are more open about their girl and their relationship on social media, fans of the couple can't get enough of them, and they look happy about it.
Please fill in your e-mail so we can share with you our top stories!