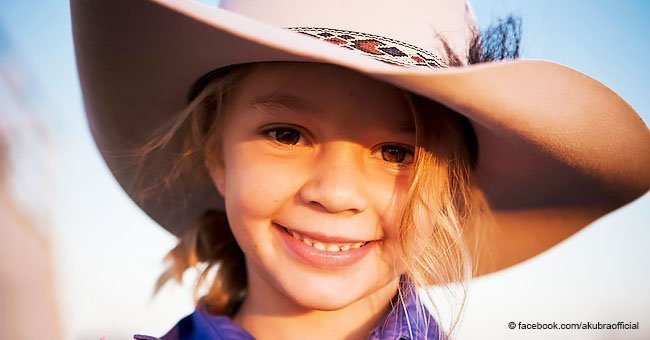 14-year-old girl kills herself, so father invited the children who bullied her to the funeral

A family that lost a daughter in January 2018 after committing suicide, raises her voice to the young people who caused her death and to warn other parents about what happened to the 14-year-old girl.
The parents of Dolly Everett, a teenager from the Northern Territory who took her own life on January 3, have asked schools to account for bullying under a national framework.
The Washington Post asserts that cyberbullying is widely recognized as a serious problem for teenagers, but experts, parents, and educators are struggling to find solutions.
Although suicide is the leading cause of death for people aged 15 to 44 in Australia, there is not much public discussion, partly because the media fear that reporting self-inflicted deaths will lead to more suicides.
The teenager attended the PGC College, in Warwick, Queensland, in which Kate and Tick claimed that the girl was intimidated by her peers. She would even have been suspended once for hitting a young man that the Everetts alleged physically and verbally intimidated her.
"It just became too much and she turned around and pushed him," Kate told Tracy Grimshaw, host of A Current Affair. Read more on our Twitter account @amomama_usa
Then the school suspended her, who said they did not tolerate that kind of behavior.
"She went from being the nicest girl to someone who ended up in trouble at school," Kate said. "There is so much that I discovered now, contrary to those months, which probably would have changed the end of this story."
Tick agreed and said he and Kate missed "so many alarms."
In addition, in an emotional publication on Facebook, the devastated father suggested to those who had harassed the teenager to attend his funeral.
"If, by chance, people who believed this was a joke and who felt superior because of the constant intimidation and harassment see this article, please attend the service and witness the total devastation they have created," Tick wrote. Everett.
The couple is building a foundation, Dolly's Dream, which will aim to establish a national framework for schools to address bullying.
"We hope we can tell parents what to look for," Tick said. "Talk to your children, see what's on their phone, that will bother them, it's human nature, but if we knew what we know now, Dolly would still be alive."
While there are some risks in exploring these types of stories, statistics say that one in four Australian children experience some form of harassment in their lives.
It is important that these families know that they are not alone and Tick and Kate want to help parents and their children to go through these situations.
Tick firmly believes that "this is not just about our daughter, it's about every child in Australia, it's about changing a culture."
Cases like this one and like that of a 9-year-old boy who killed himself after revealing that he was gay and being intimidated by it, have caused a commotion in the world. As well as all cases of juvenile suicide.
Please fill in your e-mail so we can share with you our top stories!