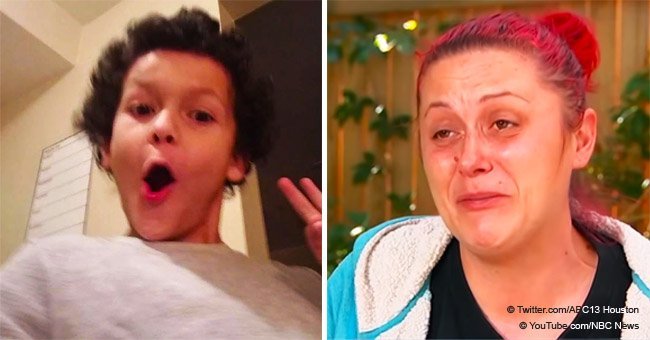 9-year-old took his own life after being bullied at school for coming out as gay
Over the summer Jamel Myles came out as gay to his mother. He even asked his mother to buy him clothes that were more feminine.
The brave boy also wanted to tell his classmates that he was gay. However, four days after school opened, the young boy was dead by committing suicide.
Over the summer, Leia Pierce said her son, Jamel Myles, 9, wanted to tell his classmates at his school in Denver, Colorado that he was gay. On Monday last week, the boy started fourth grade at Joe Shoemaker Elementary School.
Four days later, his mother found his lifeless body in their home. The Denver coroner's office confirmed that Myles had died by suicide.
For more on this story go to our Twitter account @amomama_usa. Pierce recalled the moment her son came out to her.
"And he looked so scared when he told me. He was like, 'Mom I'm gay.' And I thought he was playing, so I looked back because I was driving, and he was all curled up, so scared. And I said, I still love you," Pierce said.
She added, "He went to school and said he was gonna tell people he's gay because he's proud of himself."
Myles also opened up about wanting to dress more femininely.
"And he goes, 'Can I be honest with you?'" Pierce said. "And I was like sure, and he's like, 'I know you buy me boy stuff because I'm a boy, but I'd rather dress like a girl.'"
The same day he went back to school, Myles had begun wearing fake fingernails. Pierce believed that her child died because of bullying.
"My child died because of bullying. My baby killed himself," she shared. "He didn't deserve this. He wanted to make everybody happy even when he wasn't. I want him back so bad."
She also revealed that her eldest sister had confessed that other children had told Myles to kill himself. The grieving mother admitted that she was upset that her son thought suicide was an option.
"I don't want anyone else to feel like this, and I know my son doesn't want anyone else to feel like this," she said.
In the statement, the district said it would continue to offer support to the family. Counsellors were made available to children, teachers, and school staff.
In a letter sent to families, Denver Public Schools (DPS) said Myles' death was an "unexpected loss for our school community."
The note said, "Our goal is to partner with you in sharing this news with your child in the most appropriate way possible, with as much support as may be needed, so please feel free to reach out about how you want to handle this."
The National Suicide Prevention Lifeline is 1-800-273-8255. Other international suicide helplines can be found at befrienders.org.
Please fill in your e-mail so we can share with you our top stories!