9-year-old boy's rendition of Beyonce's 'Listen' is pure gold
On "Britains Got Talent," one young boy named Malakai Paul broke down in front of judges before overcoming his fears and blowing everyone away. 
Malakai, 9, went to audition for the popular talent show with only his mother. In their interview, one could see how supportive Malakai's mom was, but there was one thing they were both worried about. 
The mother mentioned that Malakai gets nervous and some stage fright in front of an audience. Before the audition, she told him that "Not one of the judges will buzz you," referring to the rejection buzzer from the panel. 
Unfortunately, her words were not enough for what was to come. 
Follow us on Twitter for more @amomama_usa.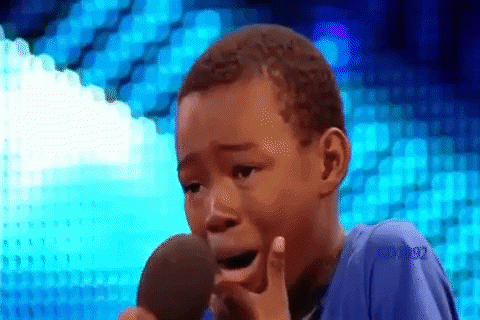 Malakai got on the stage and began singing Beyonce's "Listen" a bit gingerly at first but with undeniable skill. When he got to the song's dramatic part, Malakai could not go on as he broke down in tears overwhelmed by the big stage. 
Right away, Malakai's mother ran onto the stage and hugged him comfortingly while exchanging a few words. She was joined by Alesha Dixon, one of the judges. 
When asked what he wanted to do, Malakai nodded his head that he wanted to give it another go. 
After a few moments to pull himself together, the music began again and this time, Malakai stunned everyone with his powerful vocals when the time came. 
The audience gave him a standing ovation. All but one judge commented on his remarkable talent. Simon Cowell, known for his strict judging, told Malakai something different: 
"You got off to a bad start but you picked yourself up and people are going to like you a lot." 
The video, which has over 45 million views from its original upload in 2012, points to the truth of those words. 
The heartwarming recording received over 300,000 likes so far. And many viewers' comments reflect how tear-jerking the moment is. 
Back in April 2017, another nervous young boy took to the stage on "The Voice Kids Belgium" when 13-year-old Abu would Celine Dion's "My Heart Will Go On" in front of the three judges.
He appeared nervous at first, but his family was behind him for support. Just before singing, Abu stared hesitatingly at the audience and then amazed all with his vocal talent. 
All three judges slammed the button of approval and turned around. Abu received a standing ovation as he hit the high notes before finishing off and choosing a judge to coach him.