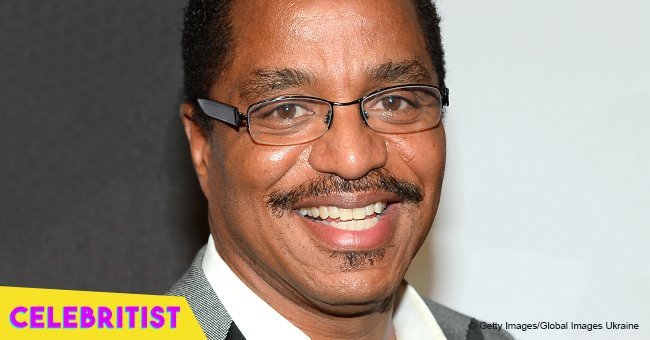 Marlon Jackson is a great husband, sharing pics of his beautiful wife on their 43rd anniversary

Singer and entertainer Marlon Jackson, one of the former members of the Jackson 5, is not afraid of showing how much he loves his wife on social media.
Even though he and Carol Parker got married in 1975 – 43 years ago – all the photos uploaded to social media proved that their love is genuine. Apart from the images, he has shared touching messages.
One of the most recent pictures that the sixth child of the world-wide famous Jackson family posted was her way to honor and celebrate the couple's 43rd wedding anniversary.
It portrayed Marlon wearing a black T-shirt covered by a white shirt flashing his big smile at the camera. Carol was next to him wearing a striped black and white top covered by a leather jacket.
"The most beautiful woman in the world happens to be my wife. I'm not speaking of her outer beauty, that is obvious, her inner beauty is even more beautiful. Happy 43 anniversary, you know I love you. Just thank you for being there and believing in me," wrote Marlon in the caption.
That was not the only image the singer uploaded to Instagram to honor his wife. Marlon shared another one showing himself wearing a black shirt and a white cap that read "Study Peace" while Carol was wearing a multicolored shirt and red lipstick.
HOW DID THEY MEET?
The couple met in New Orleans when Marlon was touring around the country with his family, and the man has stated that it was love at first sight. They tied the knot when Marlon was only 18-year-old.
Even though most marriages between teenagers tend to fail in no time, the love that Carol and Marlon felt – and still feel – was so authentic that they are still together four decades later.
THEIR FAMILY
The couple has had three children: daughters Valencia and Brittany, and son Marlon Jackson Jr. Marlon Jr. decided to follow in his father's footsteps and became a musician.
Valencia and Brittany, on the other hand, chose to live a more normal life. Valencia has had two children, while Brittany has welcomed three, so Marlon and Carol have five grandchildren so far.
MARLON JR. ISSUES WITH THE LAW
Even though he has tried his best to be like his father, Marlon Jr. has been arrested at least six times for driving with a suspended license, criminal trespass, and violation of probation.
No matter how troubled their son might be, the couple will never turn their backs on him.
Either way, Marlon and Carol remain to keep their family close, and they enjoy spending time with their grandkids while being an example of how a long-lasting and loving marriage should be.
Please fill in your e-mail so we can share with you our top stories!