Someone noticed a very specific detail regarding Queen Elizabeth's outfits
As the Queen of England, Queen Elizabeth II always has to make sure her appearance is spot on. Although, someone noticed something very specific when it comes to her fashion choices.
As a member of the royal family, Her Majesty is always in the spotlight. She has to make public appearances and attend royal engagements.
With that, she has to look perfect every single time. She needs to embody class and glamour everywhere she goes.
Because she is in the public eye, a lot of people look forward to the clothes she wears and the accessories she matches with them.
Follow us on Twitter at
AmoMama USA
for more stories and updates.
One person noticed a particular detail when it comes to the Queen's outfits during the rainy season.
Whenever there is rain, it is only natural for Her Majesty to find refuge under an umbrella.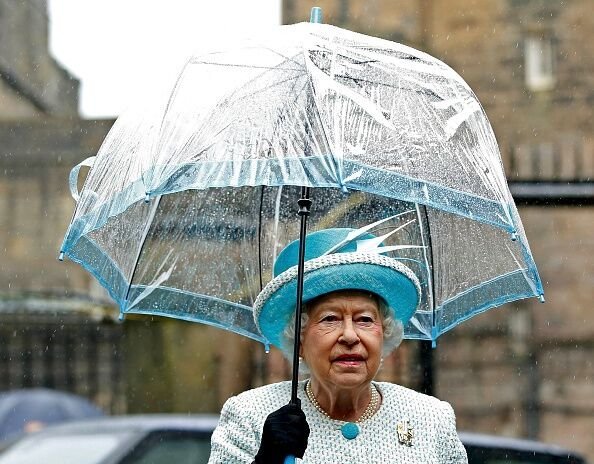 This certain individual
noticed
that whenever the Queen heads out during her royal engagements, she supposedly brings with her umbrellas that match her outfits.
It didn't just occur once. There were a lot of times that she had matched the color of her umbrella with the color of her clothes.
Fulton makes the umbrellas, and they are the classic birdcage design. She had opted for the said style of umbrella since 1993.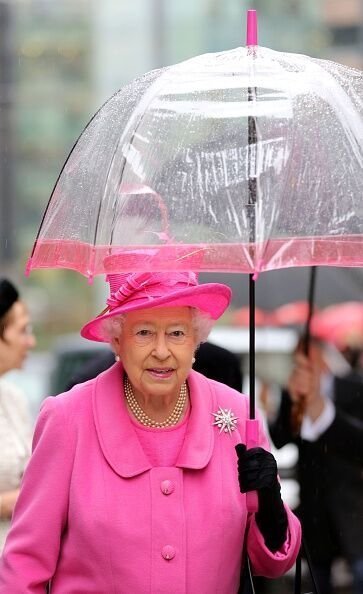 They appear to be custom-made for her. The umbrellas are transparent but the lining on the edge, about one to two inches thick, always matches the color of her clothes.
Supposedly, she has them in every shade and color. A lot of them are pastel hues since the Queen prefers to go out in lighter-colored outfits most of the time.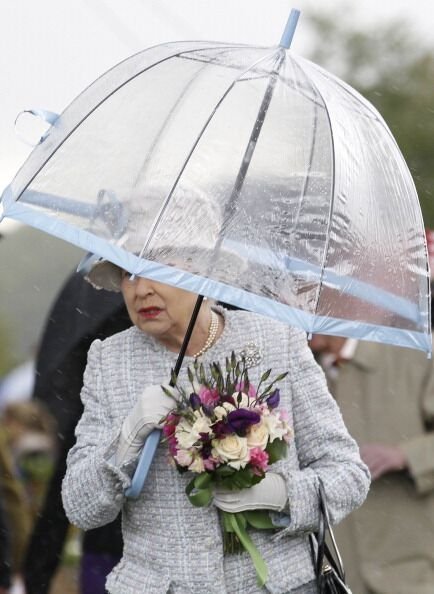 In other related news, Closer Weekly
claimed
that the Queen allegedly wants Meghan Markle to attain a portion of her personal wealth.
Reports reveal that Her Majesty is very fond of her new granddaughter-in-law and supposedly wants to give Markle some of her $485-million fortune.