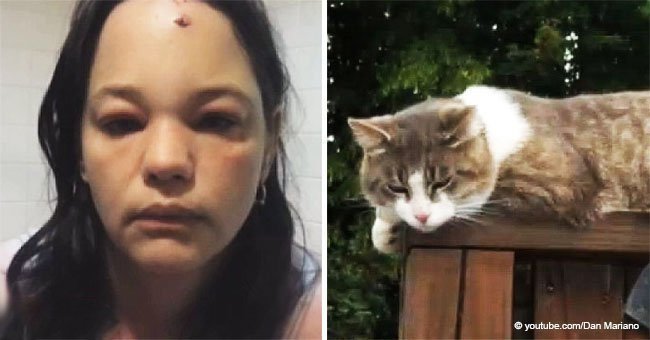 Cat gets brutal revenge on woman who was kicking snow at his face
Maxx, a resident of Melvin, Michigan, says she was only trying to protect his mother's poor puppy from an inexplicable attack by the vicious kitten.
Recently, Maxx, a woman from the town of Melvin, in Michigan, USA, adopted a stray cat that she named "Buddy".
According to Daily Mail, after adding Buddy to her family during the summer, in November of that same year, Buddy tried to attack the dog of Maxx's mother, so she tried to intervene.
As can be seen in a surveillance video shared on YouTube, Maxx tried to kick snow towards the cat. But Buddy went furious and reacted by jumping on the woman's head.
Buddy sank his teeth into her forehead, causing a severe injury. The cat also scratched her face, leaving wounds on her cheeks. Read more on our Twitter account @amomama_usa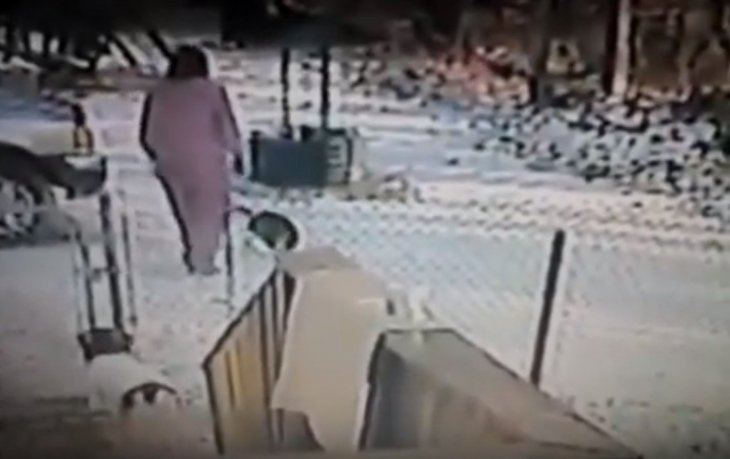 Source: YouTube/FunnyVideosTV
SERIOUS INFECTION
"My first reaction was to get rid of him, and when I tried to pull him, I could feel his teeth," Maxx said.
Maxx rushed to the hospital and says that eventually, she ended up getting an infection called cellulite, causing her face to swell and deform.
Sanilac County officials tested the cat for rabies. But in order to do so, Buddy was euthanized. The tests, however, were negative.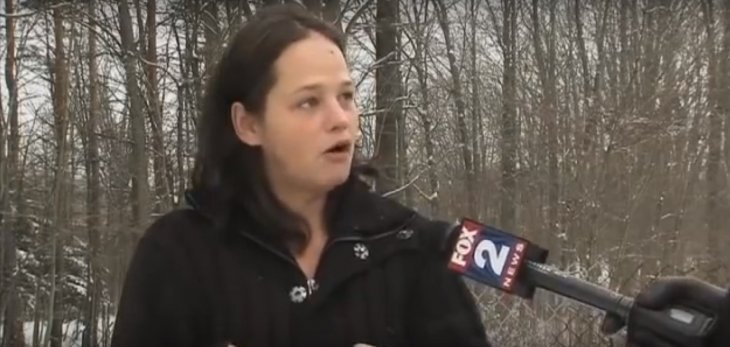 Source: YouTube/Dan Mariano
SHE WILL CONTINUE ADOPTING
Maxx owns three other cats and revealed that "In fact, I saved him from someone else who was going to put him to sleep, and he was very sweet. When they came for him I couldn't even see, because even though he did that to me, I knew what they were going to do to him," she said.
Maxx said she is still a cat lover and will try to save more stray cats in the future.
CAT HEROES
But not always the unexpected behavior of cats has such dire consequences. Sometimes, the opposite happens. As in a recent case in which Janine DeMartini didn't understand why her adopted cat didn't stop jumping to get her attention.
When she finally got up from the bed, the cat led her to her daughter's room. Isabella's blanket was on her face and the little girl made "smothering noises".
As described by her mother, the little girl had turned around in her sleep and the blanket was suffocating her. Fortunately, the kitten saved her life.
Please fill in your e-mail so we can share with you our top stories!