Little boy born without eyes stuns parents when he sits at a piano
This story is one of love and inspiration that you will most likely never forget. It's about a boy that was born without eyes and reduced mobility, yet he overcomes all with the love of his father.
Patrick Henry Hughes was born March 10, 1988. After his birth, the medical staff observed physical anomalies. These were diagnosed as bilateral anophthalmia syndrome with pterygium and bilateral congenital hip dysplasia.
According to an ABC report, the doctors diagnose meant that he was born without eyes and with a condition that did not allow him to stretch his muscles. Patrick's father's dreams of playing baseball or football or going fishing with his son had vanished.
However, Patrick quickly showed that, despite his physical limitations, he had great talent. When the child was close to reaching his first birthday his parents presented him with the musical instrument that would radically change his life; a piano. Read more on our Twitter account @amomama_usa
Since listening to the first musical notes and playing piano keys, Patrick surprised his parents with an outstanding musical talent. Not only was it clear that he easily recognized the different notes, but he was also able to play small melodies on the first try and with only one year of age.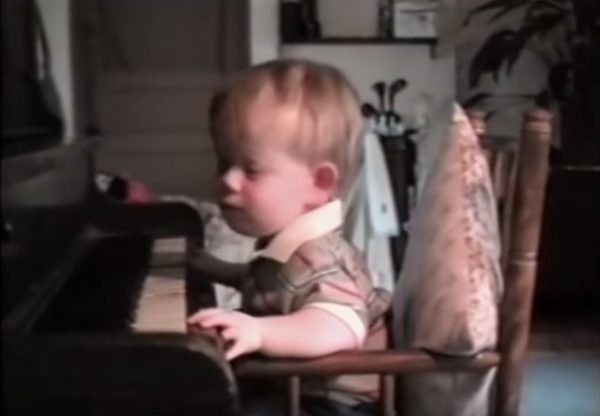 The baby began to play the keys as if it were a natural instinct, so his father began to teach him to play the piano and this united them in a very special way. The father decided to devote his life to teaching music to Patrick and discovered that his son was a musical prodigy.
The little prodigy learned to play all the songs he wanted during his childhood and everyone who heard it was simply fascinated. However, the national fame of Patrick Henry began in 2006 when he was a student at the University of Louisville.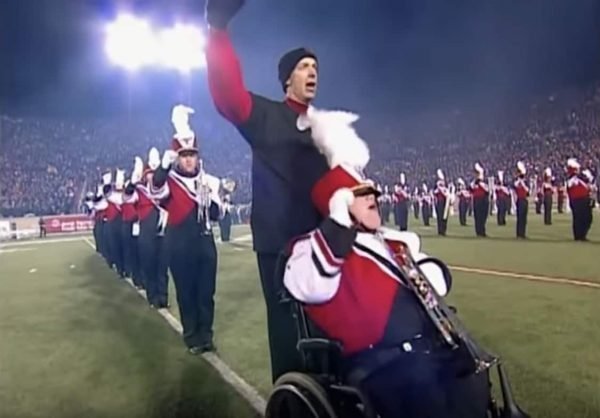 At the suggestion of the director of the Louisville band, Dr. Greg Byrne, Patrick Henry joined the band playing the trumpet while his father carried him in his wheelchair during the marches.
This visible engagement attracted increasing crowds and also media attention throughout the fall football season, and the father and son couple appeared on a variety of television shows and newspapers.
Patrick Henry was subsequently invited to play the piano and sing in musical shows across the country, including two performances at the Grand Ole Opry, and on stage with Pam Tillis, Lonestar, Brody Lane, Chad Brock, Faith Hill, and Bryan. In 2007 he played the trumpet with the Louisville Orchestra.
This inspirational story reminds us of the lovely 7-year-old girl that finished a 5k marathon despite her disability. She is yellow belt in Tae Kwon Do and she also likes art, winter sports, the beach, and Disney Princesses.