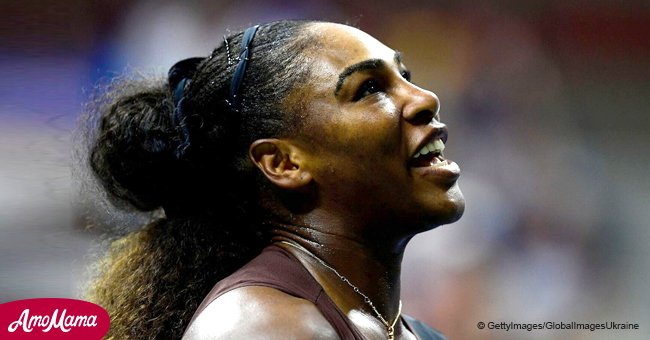 Serena Williams demands an apology after alleged display of sexism

Serena Williams seems to have had enough of U.S. Open's constant displays of sexism and called out the tournament for its unfairness.
The incident took place this Saturday, September 8, 2018, during the U.S. Open final against Naomi Osaka, an athlete from Japan, who defeated Williams without a contest.
Throughout the match, Williams kept accusing umpire Carlos Ramos of robbing her of a point and giving her unfair violations, and one of those moments ended up on Twitter.
In the video, the tennis player can be heard saying that she has never cheated in her life and that she would rather lose than cheat. Follow us on our Twitter account @amomama_usa to learn more.
GOING AGAINST THE SYSTEM
Williams continued to say that, as a mother, she had always stood for what was right for her daughter, implying that cheating wasn't one of the things that she would want her to learn her.
During the match, Williams received two violations: one for alleged coaching and another for smashing her racquet out of frustration. Both accusations were believed to be unfair by the athlete.
A PERSONAL ATTACK
"For you to attack my character is wrong. How dare you insinuate that I was cheating. You stole a point from me. You're a thief too."
Serena Williams, U.S. Open, September 8, 2018
Williams continued to argue with Ramos throughout the match and, in the end, after shaking hands with Osaka, she asked Ramos for an apology, claiming that he needed to make a statement regarding his unfair decisions.
A STRONG DISPLAY OF CHARACTER
Despite all the controversy, Williams proved to be a class-act by asking the crowd not to boo during the trophy ceremony, which turned Osaka into Japan's first Grand Slam singles champion.
This wasn't the first time that the 23-time Grand Slam winner has had problems on the court; during the French Open, she wore a Nike Wakanda-inspired catsuit that was eventually banned from the dress code, even though it was supposed to be a compression suit to prevent blood clots.
Please fill in your e-mail so we can share with you our top stories!