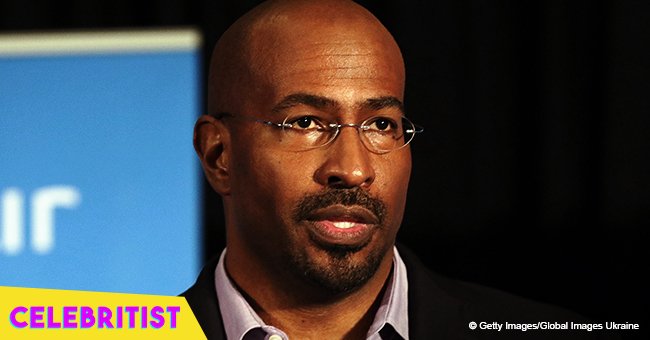 CNN host Van Jones and wife file for divorce after 13 years of marriage

CNN political commentator Van Jones and his wife released a statement announcing their decision to file for divorce along with the reason for the decision. The couple were married for 13 years and had been separated since May.
After 13 years of marriage, CNN political commentator Van Jones and his wife Jana Carter are headed for divorce.
According to recent reports, Carter, who is an attorney, filed papers at the Los Angeles County Court on Friday requesting to dissolve her marriage which began in 2005. She and Jones had already separated in May.
As part of her filing, Jones' wife is reportedly asking for joint legal and physical custody of their two minor sons, along with spousal support.
In a statement following their decision to divorce, the couple suggested it was amicable and provided no specific reason but insisted there was "no beef of drama – just evolution."
"Though we have decided to end our marriage, we still love each other very much. We will continue raising our kids together, running our businesses together and supporting each other's growth."
Jones, 49, is an attorney and the host of "The Van Jones Show" on CNN where he's also a commentator. He worked with former President Barack Obama as a Special Advisor for Green Jobs from March to September 2009. He is also a political activist who co-founded several non-profit organizations and wrote three New York Times bestsellers.
Meanwhile, his wife who's also the niece of former President Jimmy Carter is an entrepreneur aside from being an attorney.
In May, Jones made headlines after he praised ABC for firing Roseanne Barr from her own show. The comedian had caused a stir after she tweeted that Obama's former senior adviser, Valerie Jarrett was a child of the Muslim Brotherhood and the "Planet of the Apes." This prompted "Roseanne" producers to fire her from the show. Jones was one of many celebrities and industry personalities who reacted positively to Barr's dismissal from her show.
Please fill in your e-mail so we can share with you our top stories!