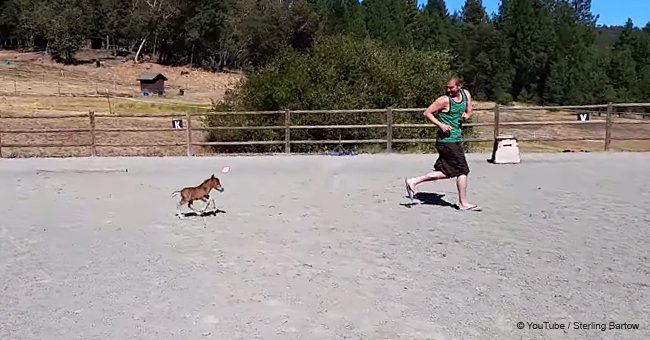 Adorable miniature horse foal chases man in cute viral video
Many people love animals no matter what, but in recent years it has become apparent that the smaller the animal, or even the smaller the version of the normal-sized animal, the more adorable they are, just like this horse.
In 2015, a video clip of a three-day-old miniature horse running around outside went viral, largely due to the fact that his tiny stature is about the same as a medium sized dog that one might have running around inside the house.
The baby was clearly brand new to this world, with still wobbly, knobbly knees chasing after his human dad in a ring outside.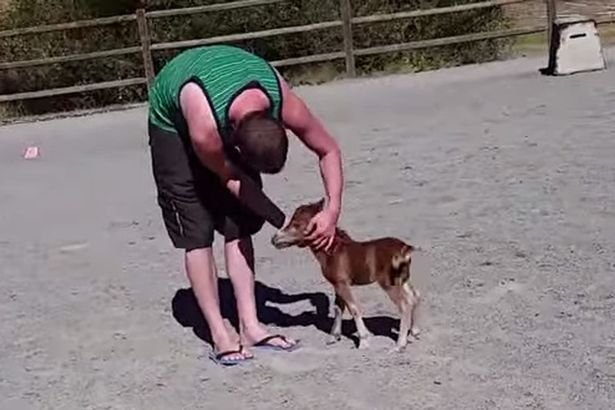 Source: YouTube/Sterling Bartow
Not only is the tiny foal puppy-sized, but he also seems to have the energy and joie de vivre of a happy little pooch, prancing about in great joy after his dad. And just like a puppy, his tail even wags when his dad stops to pat him.
In the meantime, the foal's mother, Grace, can be seen in glimpses in the bottom of the frame, nervously watching over her baby to make sure he isn't hurt by his fun new antics.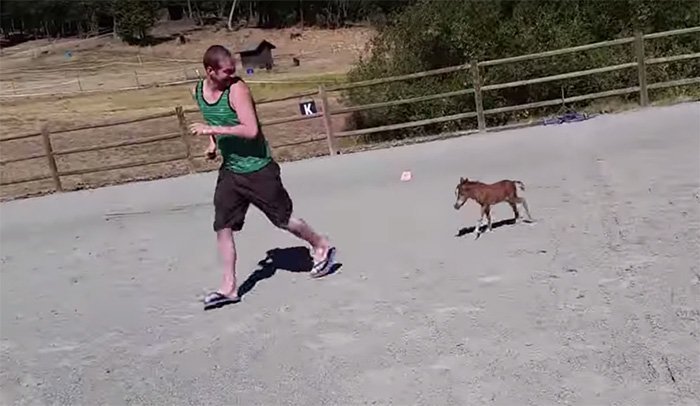 Source: YouTube/Sterling Bartow
Miniature horses first became a registered breed in 1978, when the demand for horses small enough to work in the coal mines materialized. The Miniature Horse Association organization was founded in that year.
The tiny equine breed grows to approximately 34 inches in height by the time they are five years old, and actually live a third longer than their normal-sized cousins.
Please fill in your e-mail so we can share with you our top stories!