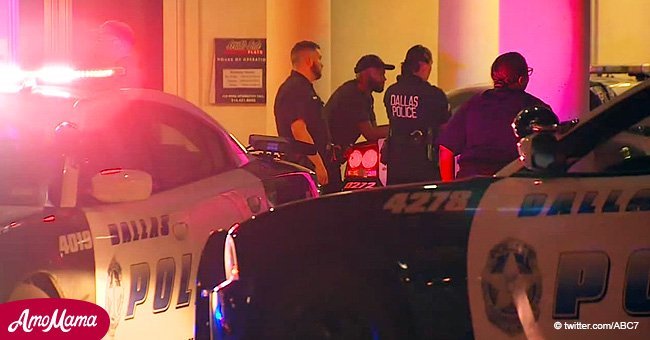 Dallas officer enters wrong apartment after confusing it for her own and kills the man inside
Botham Shem Jean from St. Lucia died shortly after being taken to a hospital because of a gunshot wound from a police officer.
According to NBC News, the unidentified police officer was returning home from her shift and entered the wrong apartment. There she had a tussle with Jean and, at some point, fired her weapon at him.
The victim's mother, Allie Jean, told the source that her son had died for nothing. "He did no one any wrong," she explained to NBC News in a phone interview from her home in St. Lucia.
The police officer arrived home in full uniform after just having completed a full shift and entered the victim's apartment at South Side Flats, an upscale apartment complex, believing it to be her own. The officer was not injured in the incident.
Follow us on Twitter to learn more.
She has been placed on administrative leave during the investigation. According to Sergeant Warren Mitchell, police are yet to interview the officer and were not ready to speculate whether or not she mistakenly entered another apartment and believed the man to be an intruder.
Describing her son, Allie told the source that Jean was a trusting man who lived in a gated apartment complex feeling safe. She questioned as to what might have led to such a drastic situation where the police officer could not tell one apartment from the other.
"Somebody has to be crazy not to realize that they walked into the wrong apartment," she told the source. "He's a bachelor. Things are different inside."
Jean was a top student in St. Lucia and served in the church as a song leader, his mother remembered. He graduated from the Harding University after obtaining a degree in accounting.
His family and friends have all taken to social media to mourn his unexpected death, according to the source.
Please fill in your e-mail so we can share with you our top stories!