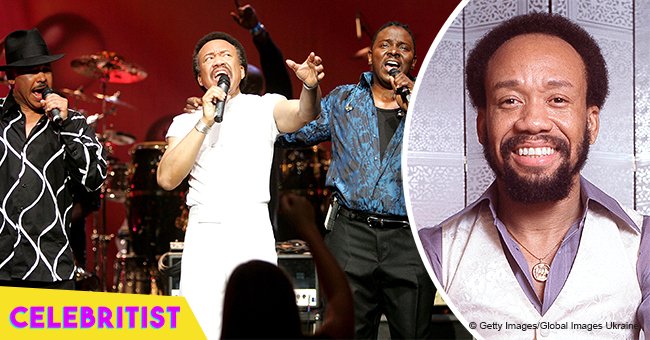 Remember Maurice White from 'Earth, Wind & Fire'? His son is singer's carbon copy

One of the sons of singer and songwriter Maurice White, best known as the bandleader and founder of the band Earth, Wind & Fire, looks just like his late father.
His name is Kahbran White, and he has been uploading photos on social media proving that he and Maurice were like two peas in a pod. One of the latest pictures he uploaded with his father was on Father's Day in 2012.
Maurice was wearing a striped white and grey shirt covering it with a dark blazer while Kahbran put on a white shirt.
Both men were smiling at the camera, and there was a proud look in Kahbran's face. In the caption, he wrote, "to the coolest car I know… happy Father's Day pop."
The singer passed away on February 4, 2016, aged 74. As Daily Mail reported, he passed away in his sleep from the effects of Parkinson's disease at his home in Los Angeles, California.
PARKINSON'S DISEASE – THE RESPONSIBLE OF HIS DEATH
Maurice was diagnosed with the progressive nervous system disorder disease in 1992. Given the fact that his condition was taking away his music skills, he had to stop touring with the band in 1994.
Earth, Wind & Fire, the group that Maurice founded, have sold more than 90 million albums around the world. Many albums released by the band went multiplatinum, and they won seven Grammy Awards during their career.
OTHER AWARDS
The group has won several accolades, including five American Music Awards, one BET Award, seven Grammys, and one Soul Train Music Awards. Apart from that, it was inducted in the Rock and Roll Hall of Fame and the Vocal Group Hall of Fame.
MAURICE'S EARLY YEARS
The singer was born in Memphis. His father was a doctor, and his grandfather was a New Orleans honky-tonk pianist. After moving to Chicago, he started singing gospel music.
Later, he attended the Chicago Conservatory of Music and played the drums at Chess Records, where he worked next to Muddy Waters and Billy Stewart. Then, he and his brother, Verdine White, founded Earth, Wind & Fire, and the rest is history.
Please fill in your e-mail so we can share with you our top stories!