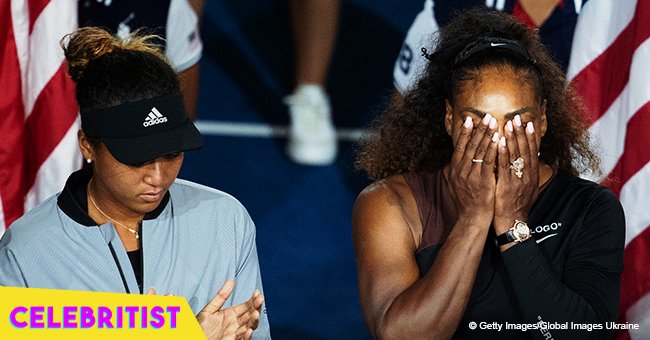 'Racist' drawing of Serena Williams at the U.S. Open is internationally slammed

Mark Knight, the editorial cartoonist of the Australian newspaper Herald Sun, released a toon addressing the incident between Serena Williams and the umpire during the finals of the US Open.
The drawing showed a black woman, who is supposed to be Williams, clearly angry stomping on her racket. A couple of steps away from her, there was a baby pacifier on the floor.
Behind "Williams," the umpire Carlos Ramos appeared talking to Naomi Osaka asking her if she could just let Williams win. While several people considered that it was a funny way to look at the incident where Osaka ended up winning, others agreed that it was a racist toon.
One of them was writer J. K. Rowling, who said that Williams was one of the best sportswomen alive and that such drawings would not reduce her greatness.
PEOPLE'S REACTION
Vice Chair of the Arizona Democratic Party, Jevin D. Hodge, also addressed the picture saying that it was a gross depiction of Williams. He labeled the image as a "Jim Crow era sexist and racist" that didn't display nothing but disrespect to a superstar and show the stereotype of an "angry black woman."
Jemele Hill, who works for ESPN's "The Undefeated," pointed out that the racism in the caricature was about as subtle as Fran Drescher's voice, an actress known for her nasal voice and thick New York accent.
Film producer and media personality Tariq Nasheed also shared his feelings about the toon saying that, apart from drawing Williams as a big, angry, and crying woman, Knight painted Osaka as a white person, Nasheed consider it was an anti-black action.
After getting so much backlash over his creation, Knight went to radio station 3AW and said that his cartoon was not about race but poor behavior and that he drew it after witnessing the world's greatest tennis player "spit the dummy."
Knight added that he was sorry about the real message behind his drawing got distorted by people and media and that even though he has tried to reply and set his point clear, people wouldn't listen.
THE INCIDENT ON THE COURT
Carlos Ramos, the umpire of the final match between Williams and Osaka, issued a warning to the American tennis player for allegedly receiving illegal coaching through hand gestures from her coach, Patrick Mouratoglou.
She was so frustrated after the incident that she broke her racket after losing a serve. Ramos imposed a one-point penalty, and Serena called him a thief.
After that, Ramos penalized her with a game. Williams will have to pay a $17,000, $10,000 of it for her remarks to the umpire.
Please fill in your e-mail so we can share with you our top stories!