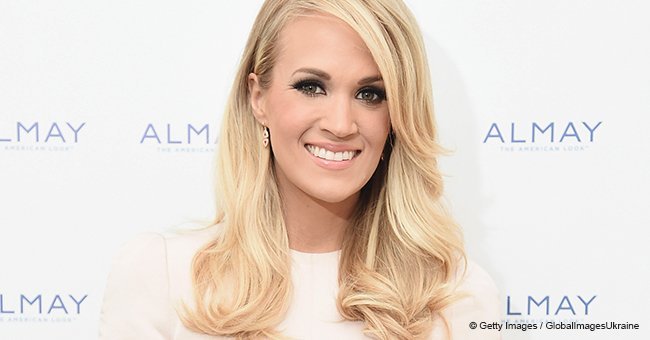 Carrie Underwood debuts new theme song for 'Sunday Night Football,' and got slammed by fans
Famous country singer Carrie Underwood performed a new song "Game On" this past Sunday as an opening to the game between the Chicago Bears and Green Bay Packers.
That night the Packers beat the Bears in a close match ending 24-23. But fans for both teams walked away disappointed with their soon-to-be regular intro for Sunday Night Football.
The premiere video of the song, sponsored by Pepsi, was posted the same day. In it, the 35-year-old singer looked fantastic. Underwood was clad in a black mini jacket covering a white blouse.
Follow us on Twitter for more @amomama_usa.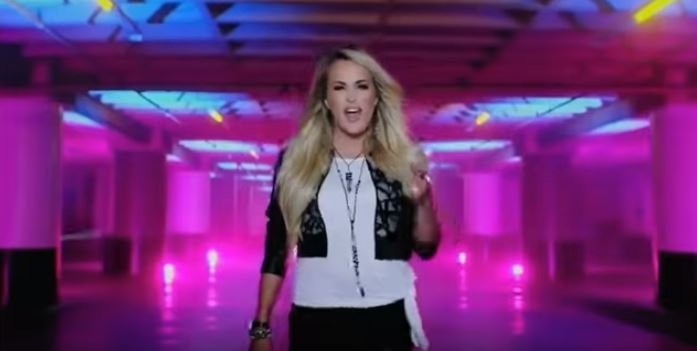 Source: YouTube
She wore skintight black pants that showed off her figure. Her long blond hair was straightened out in dramatic fashion to frame her smokey-eyed face.
Later on, Underwood is seen in another incredible outfit. She dons a black dazzling romper with a gold belt hugging her waist. Sleek black boots complete the dramatic look.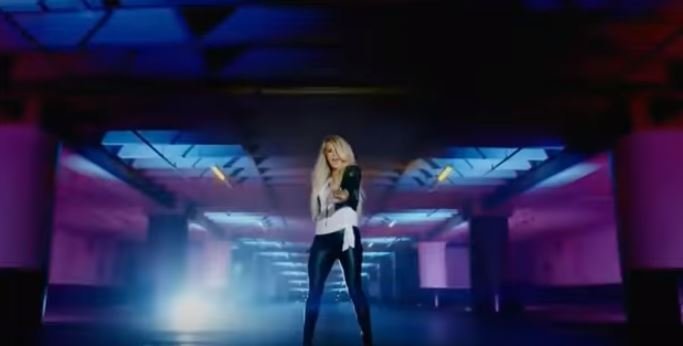 Source: YouTube
The NBC video featured a number of star football players in action as well as cheerleaders showcasing a hard-hitting routine. It finished off with Underwood on a large roof standing amidst the NBC logo.
Fans didn't hold back when they reacted to the new song on Twitter. David Wright was melodramatic when he said that "there are very few things that make me more uncomfortable than Carrie Underwood's Sunday night football song."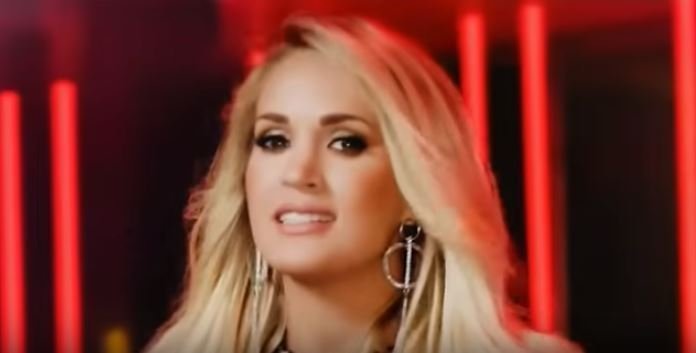 Source: YouTube
While Mick Cielesz made it a political and patriotic affair saying that "If there's any reason to boycott the NFL, it's because of that atrocious Carrie Underwood intro song. As a nation, we deserve better. #NFLSunday."
Most persons had no issue with the Grammy award winner herself but rather with the song's production. Mike Olbinski explained:
"I love Carrie Underwood but man these Sunday Night Football songs get worse and worse."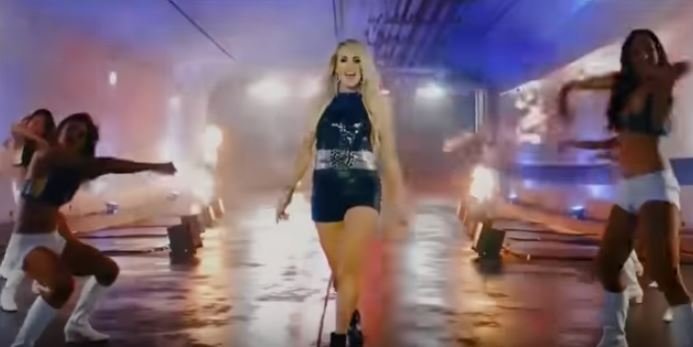 Source: YouTube
Underwood took over the show's theme back in 2013. Prior to that, Faith Hill was the songstress for the NBC event. Most fans prefer Underwood's previous release, "Oh Sunday Night," which she debuted in 2014.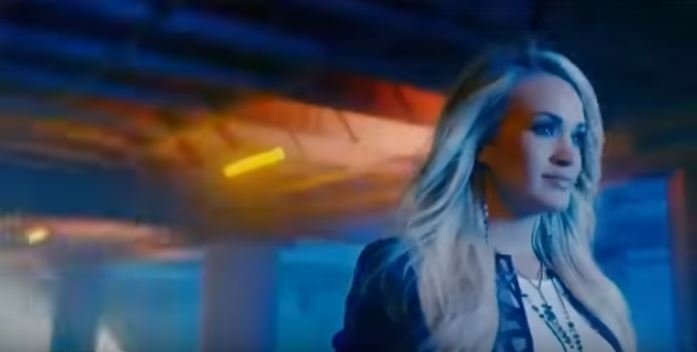 Source: YouTube
Not everyone hated the tune, however. Austin said "Carrie Underwood never disappoints," and Adam Populorum "could listen to Carrie Underwood sing SNF theme songs till the end of time."
However, it seemed an overwhelming majority were wondering like Megan "what is this new SNF song?" despite their love for the singer.
The controversial theme comes a few days after the beloved mother was forced to cancel two shows in the United Kingdom due to illness.
Underwood announced her pregnancy back in early August. Sadly for fans, it may be the cause of her missing a Radio 2 Live event at Hyde Park.
Disappointed fans went on to share a song from Carrie's upcoming album, "Cry Pretty," to be released later this week on September 14.
Please fill in your e-mail so we can share with you our top stories!