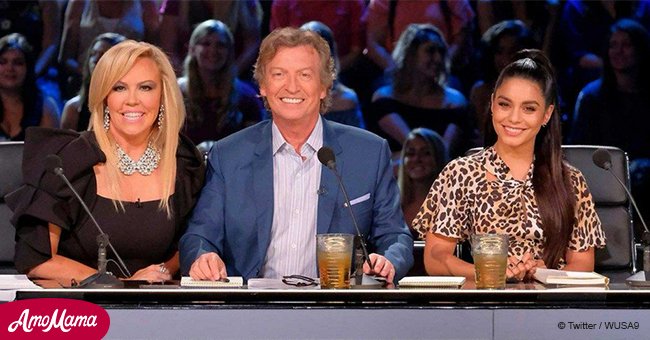 Name of 'SYTYCD' season 15 winner was revealed
The season finale of the popular dancing show revealed the latest winner, and she was overcome with emotion when the final results were shared on stage.
"So You Think You Can Dance" celebrated the end of season 15 and a new winner on Monday night, when Hannahlei Cabanilla was crowned champion by host Cat Deeley.
In the finale episode, it came down to fan favorites Cabanilla and Jensen Arnold, the younger sister of "Dancing With The Stars" pro Lindsay Arnold. The result came down to one of the closest votes in the show's history.
As the confetti rained down on Cabanilla, she was beside herself as Arnold hugged her, and started to cry when Deeley asked her how she was feeling.
Deeley also asked her what would be her strongest memory from her season on the show.
"Just being on stage with all these amazing people. Having an impact on all these people's lives has just been amazing."
Following the announcement, Cabanilla shared with ET Online just what being a part of the incredible show had meant to her.
"I keep saying this all season but it feels like a dream being here, and making it all the way to the end, being the winner, it's a dream come true," she said. "I can't even wrap my brain around it because I've been dreaming of this moment and it just happened and I don't know how I feel!"
Cabinilla takes home a $250,000 prize, and she already has her spending of it all planned out.
"I'm going to take my parents on a trip, because they've supported me throughout this whole process and throughout my whole dance career and I just owe it to them," she said.
At this stage, she plans to take them to Greece.
Cabanilla also has some shopping plans for the money, with her eye on a Gucci belt at the top of her list. The rest she plans to save.
Cabanilla has been touted as one of the front runners throughout the competition by judges Nigel Lythgoe, Mary Murphy, and Vanessa Hudgens.
Please fill in your e-mail so we can share with you our top stories!