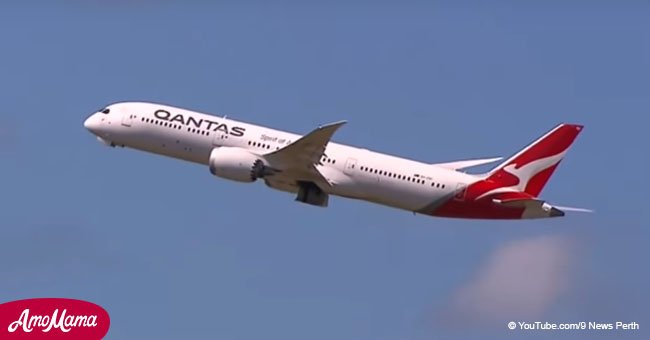 'Hyper aggressive' passenger forced a Qantas flight bound for London to turn back to Australia
The passenger's outbursts forced the pilot to turn around and return to the departure point just two hours into the 17-hour flight plan.
A Qantas flight from Perth to London was forced to turn back to the Western Australian city and land on Sunday after a 32-year-old passenger on board became suddenly aggressive towards his fellow passengers.
When the plane landed in Perth, the passenger was arrested and marched off the aircraft in handcuffs by Federal Police. He has been placed on an interim no-fly list, and was admitted to hospital for assessment.
According to passengers, he had locked himself into the toilet for about an hour, and when he came out, he started to shout at others aboard the plane.
"When he came out he started acting really aggressive and it looked like he was going to attack another one of the passengers," another passenger, Clare Hudson, explained. "Luckily they did manage to calm him down after a few minutes and took him up the back of the plane."
Another passenger told reporters that the man had been climbing over seats in the aircraft looking for his son, who she doesn't believe was actually on board the flight. Passengers had to restrain the man until they touched down in Perth.
Other passengers aboard the plane had to be put up in a hotel by the airline, and flown out in a second attempt shortly after midnight.
The man could face a hefty bill amounting into tens of thousands of dollars if the airline decides to force him to cover their costs. At this stage, they have not yet laid any charges against him.
A Qantas spokesman said: "We take a zero tolerance approach to disruptive behaviour on board. The safety of our crew and customers is our number one priority."
Please fill in your e-mail so we can share with you our top stories!