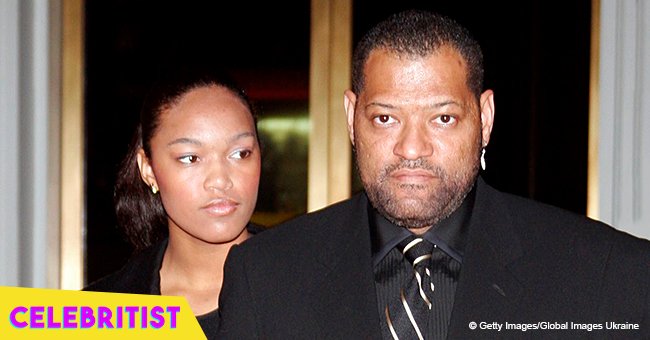 Arrest warrant reportedly issued for Laurence Fishburne's daughter after she violates probation

Laurence Fishburne's daughter has a warrant out for her arrest after she was accused of violating her probation by blowing off a drug test.
On September 5, a Florida judge signed off on a warrant instructing law enforcement to arrest Montana Fishburne on sight and bring her to court after she violated her probation by not going to her scheduled drug test.
She now faces a criminal case accusing her of violating her probation. Aside from missing her drug test, The Blast first reported that she left her county of residence without court approval last August 23, 2018, to visit her family in New York. She also failed to submit to a random blood and urine test last month, which the court noted.
Back in 2017, Montana was arrested for crashing her car into a vehicle that had slowed down to avoid another accident in Florida. At the time, police found an open bottle of wine in her Toyota Corolla and observed her making incoherent and slurred statements. After the police took two breathalyzer tests, the results showed 0.181 and 0.177 which was well over the legal limit.
She was then hit with four charges related to DUI. After her arrest, she allegedly ranted about Donald Trump, vibrators, being a porn star, and even calling one of the officers a liar for not having an ice pack for her face. She allegedly also peed in the middle of her arrest.
Fishburne made a deal with the court to avoid jail time, and was sentenced with 12 months of probation and was ordered to attend MADD meetings, DWI school, and is prohibited from taking drugs or alcohol. She was also to complete 50 hours of community service and ask permission when traveling.
Now that a warrant is out for her arrest, it's only a matter of time before she heads to court.
Please fill in your e-mail so we can share with you our top stories!