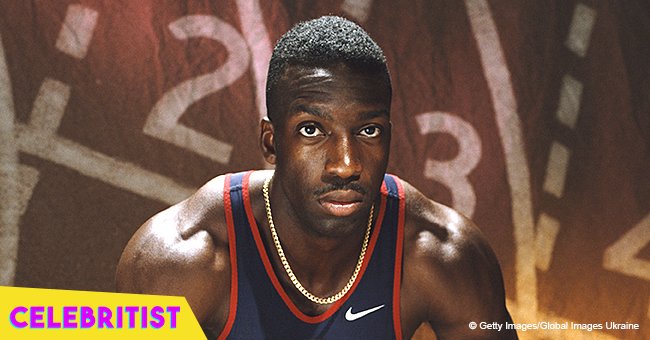 Olympic Gold Medalist Michael Johnson reveals he recently suffered a stroke
Olympic gold medalist Michael Johnson updated his fans about his current health situation and revealed that he suffered a mild stroke.
Michael Johnson's Medical Condition
After gaining quite a huge following after winning an Olympic gold medal, Michael Johnson felt the need to update his fans regarding his health. Posting a status on Twitter, he revealed that he suffered a mild stroke just last week.
Thankfully, he successfully overcame it and he is now recovering at home with his family. He assured his fans that he has been cleared of any heart issues, and has been making good progress towards his road to full recovery.
"Last week I rather surprisingly suffered what's known as a Transient Ischemic Attack or mini stroke. The good news is I'm back at home with my family, cleared of any heart issues and have already made great progress on my road to a full recovery."
According to the American Stroke Association, Michael's condition, a transient ischemic attack, is a temporary blockage of blood flow to the brain. Although Johnson chose to see it as a minor stroke, the association actually acknowledges it as a "major warning". Their official website says that a person who suffers from it will most likely experience a full-blown stroke in the future.
The quick stroke lasts less than five minutes and does not cause any permanent damage to the brain. However, they are still considered extremely dangerous.
After his announcement, Johnson was flooded with well-wishes on Twitter, and he felt the need to thank them for all the love they've been sending his way.
Michael at the Olympics
Throughout his entire career, Johnson has won four Olympic gold medals and eight World Championships for the sport of Track and Field.
He won his first Olympic gold medal in 1992 with the US men's 4 x 400-meter relay team. He then went to score an Olympic record during the 400-meter relay and a world record in the 200-meter relay in 1996, which made him the first ever male athlete to win both events during the same Olympics.
In 2004, he was inducted into the National Track and Field Hall of Fame for all his contributions to the sport. He retired and focused on living life with his family in 2008.
Please fill in your e-mail so we can share with you our top stories!