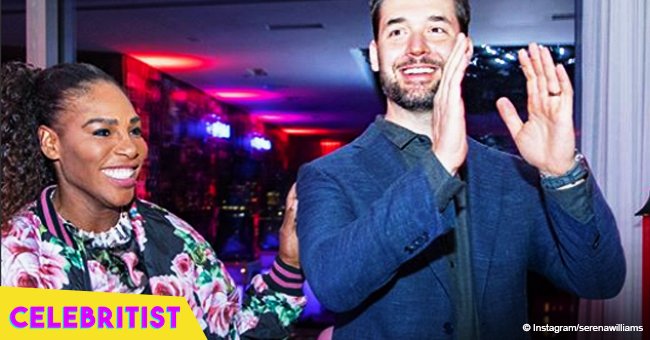 Serena Williams' husband shares photo of 'Baby Flash' daughter running across the room
Alexis Ohanian is playing it cool on social media after his wife's loss at the U.S Open and the controversy that has been building up after her "outburst" at the final match. The Reddit CEO recently took to Twitter to share a hilarious pic of his daughter.
Ohanian, who has been Serena's biggest cheerleader through her journey in the U.S Open, recently took to Twitter to share a blurry picture of his daughter, Alexis Olympia, running around on what looks like a living room.
The proud dad probably captured his daughter, who was wearing a pink outfit, in the middle of her play time. In the background, a little dog can be seen standing on a couch, probably one of the sources of fun bot baby Olympia.
"Baby Flash AKA @OlympiaOhanian," Ohanian joked on his caption.
Alexis and his wife have been restraining themselves from publicly speaking about the recent events that made Serena the target of several critics from tennis fans and sports enthusiasts.
SERENA'S OUTBURST
The 36-year-old lost the U.S Open title in a controversial match against Naomi Osaka, where she engaged in a verbal discussion with the umpire Carlos Ramos after he accused her of cheating.
Williams started to argue with Ramos after he gave her a penalty for getting coaching from the sidelines. While Williams denied the accusations, her manager Patrick Mouratoglou alter admitted he was trying to coach, but she didn't see him, so she felt her integrity was being attacked.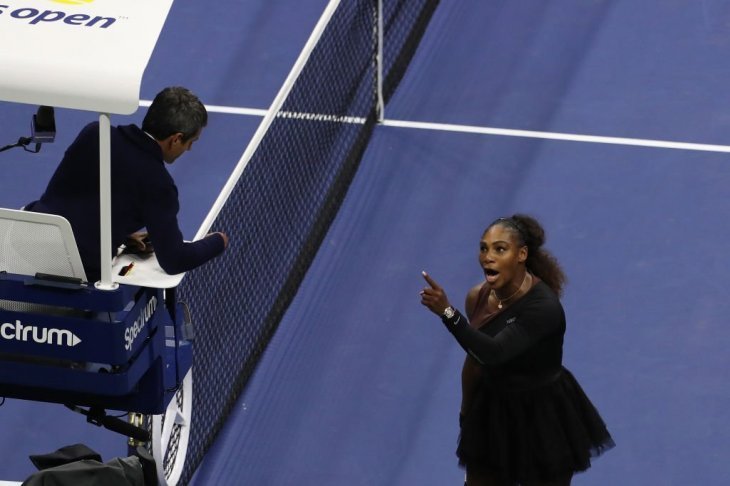 Credit: GettyImages / Global Images of Ukraine
Later, Williams got mand when she lost a point in the second set and smashed her racket on the floor, earning a second violation penalty. That's when she charged against the umpire, accusing him of being sexist and calling him a "thief." The outburst cost Serena an entire game set.
After the game, Williams received a fine of $17,000 for the three violations, but she aside from the post-match press conference, Williams has remained quiet about the whole incident.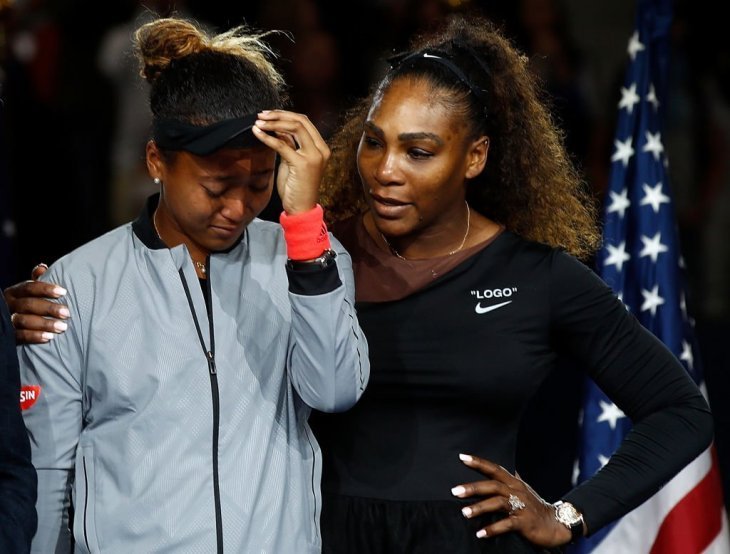 Credit: GettyImages / Global Images of Ukraine
She's been relaxing with her daughter, and she posted two adorable pics cuddling with Olympia after what was, for sure, one of the hardest weeks for the 23-times Grand Slam champion.
Several athletes have been supportive of Serena over social media, while others believe she was throwing a tantrum and called her an "emotional wreck," fueling the discussions about sexism in the sports industry.
Billie Jean King, the tennis legend that won 12 Grand Slam singles titles, backed Williams with a tweet that sums up what happened at the match. She wrote:
"When a woman is emotional, she's "hysterical," and she's penalized for it. When a man does the same, he's 'outspoken,' and there are no repercussions."
Please fill in your e-mail so we can share with you our top stories!