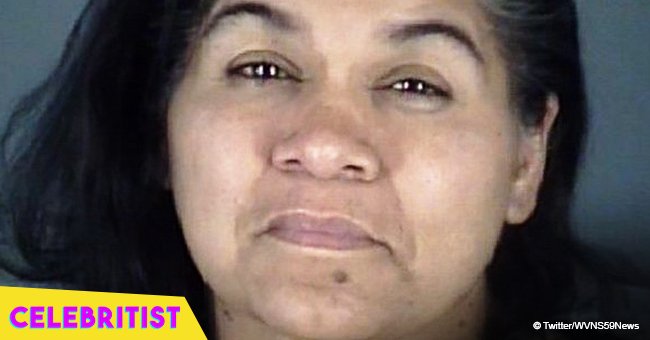 Florida woman accused of pouring hot sauce into husband's eyes during argument
A recent argument between a woman and her husband escalated into a "hot" mess when the woman threw hot sauce into her husband's eyes.
Fox News reports a woman from Florida, Esmeralda Lopez, was arrested by Pasco County deputies on Monday morning after dousing her husband's eyes with hot sauce while they were fighting.
In the affidavit filed after her arrest, it was stated that the couple was arguing inside their Lacoochee home in the 2000 block of Floyd Road when the 41-year-old struck her husband in the face and poured hot sauce over his eyes. "This was done against the victim's will and without his consent," the investigators clarified in the document.
The victim, whose name was withheld, was immediately brought to the hospital for treatment while Lopez insisted she didn't injure him. She admitted though that they were arguing when she was arrested for domestic battery. She was released on Tuesday on a bail of $500.
It's not very often cases about men being abused by their wives are reported though it does happen. According to a report by Marriage Missions, it's possible these cases are often unheard of because of the shame it brings to the man. David L. Flontes in the article "Men Don't Tell" explains this.
"When a man is a victim of his wife's physical abuse he is both shamed by the assaults of his wife and shamed by society for not 'controlling' her better. Men are considered 'wimps' for letting their wives beat them or for complaining about their wives' attacks."
He adds,
"With the prospect of being viewed as 'wimps' and/or having the assaults by their wives not believed or minimized by the general public and law enforcement, it's no wonder few men report their abuse or discuss it openly."
In the case of the husband who got doused with hot sauce, this may be the reason his name wasn't identified in the report.
Please fill in your e-mail so we can share with you our top stories!