Doctor brings joy to seriously ill children by dancing with them
This doctor found an unconventional but beautiful way to cheer his seriously sick young patients up, and it has made him an internet sensation to boot. 
Neurosurgery physician assistant Tony Adkins works at the Children's Hospital of Orange County (CHOC) in California, where many of his patients are terminally or at least seriously ill. But that doesn't stop him from doing anything he can to cheer them up. 
A year ago, Adkins walked into a patient's room post-op, and decided to see if he could elicit a smile with a silly little dance. When he succeeded, he realized just how much a smile and a laugh can make a difference to a patient. 
Since then, Adkins has incorporated his unconventional treatment of dance into all his patients' care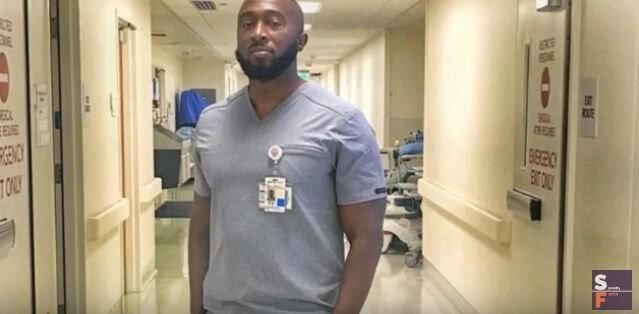 Adkins firmly believes that smiling and interacting with his patients is more helpful to them than large doses of painkillers, so instead he dances with them now, and has earned the nickname "Dancing Doc."
Because of the seriousness of most of their conditions, Adkins is trying his best to get the children just a little taste of their childhood back through his dancing antics. He has pledged to continue to dance with his patients for the rest of his career.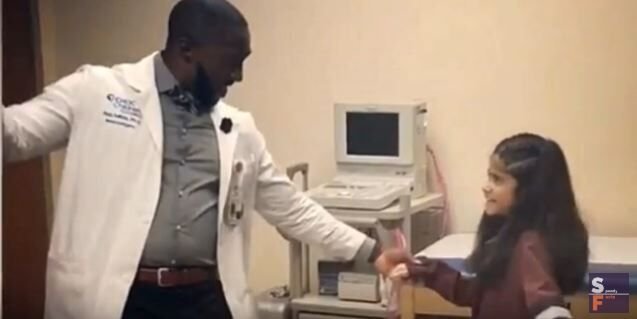 "Dancing with patients is important because it adds levity and joy to the hospital experiences," he said. "What I'm doing is right in with CHOC's commitment to preserving the magic of childhood and ensuring patients don't have to put their childhoods on pause. Studies show that when people laugh, smile and become more interactive, the effect on the brain is more powerful than some pain medications. It has a clinical value as it allows me to assess a patient's physical abilities, mobility and recovery process."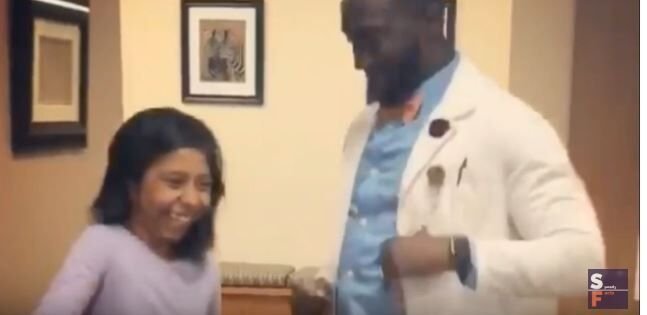 For Adkins, dancing was the only way to get one post-op patient out of bed and moving, and after their dance, the patient was so happy he started dancing his way around the hospital. 
Since he started his dancing treatment, he has become so popular among the patients that some actually request him to treat them.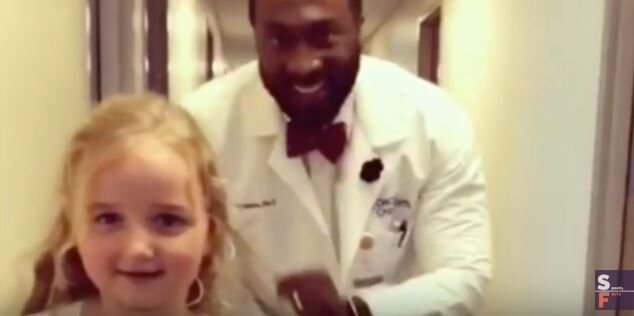 "Nurses have told me that when patients get admitted to the unit, they will ask for me specifically. I'm not formally trained in dance, but I've always loved music and movement. If I can help to instill a love of music and dance in my patients, in addition to improving their outcomes and outlooks, that's a wonderful thing. There's nothing better than seeing a smile on my patient's faces or to hear them laugh - it's self-care for me too," he said.