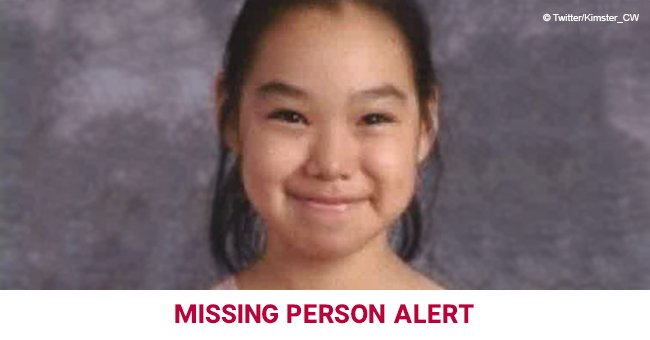 Missing: FBI joins search for 10-year-old girl believed to still be alive
The girl went missing last week just a few blocks from her home, and police are no closer to locating her, eventually calling on more law enforcement to assist with the search.
10-year-old Ashley Johnson-Barr was last seen at Rainbow Park, Kotzebue, Alaska, on September 6, around 6 pm when she left the park on her own to walk the four or five blocks back to her home.
Since then, there has been barely a trace of the girl, with only the cell phone she carried on her being located, more than a mile in the opposite direction from her usual route home.
Alaska State Troopers, Kotzebue Police, a Village Public Safety Officer, the National Park Service, U.S. Fish and Wildlife Service, the U.S. Coast Guard, and the Northwest Arctic Borough have all been working together to find the girl.
Dozens of volunteers from the local community have also gotten involved, including Johnson-Barr's family and friends.
With no luck after almost a week of searching, 15 FBI agents have flown up from the Lower 48 to help with the search. Some of the agents specialize in missing juveniles cases.
Wayne Booth-Johnson, Johnson-Barr's uncle, traveled from Kiana to comfort her family and to help look for her, and stated that it is very unlike her to just disappear.
Search and rescue have nevertheless been looking for Johnson-Barr in places near the playground where a child might hide so as to leave no stone unturned.
Lt. David Hanson says the search is being taken wherever it leads from an investigative standpoint.
"To have the number of volunteers we've had, giving up their own time for an effort like this has been outstanding, which leaves law enforcement to sortof do the investigative end, following up on leads and information that people might have to help us point the searchers in the right direction."
At this stage, Hanson and his team are still treating it as a search and rescue, not a recovery.
The FBI got involved at the requested of local authorities.
"With any search and rescue operation, a key part of that is looking into the circumstances surrounding the disappearance of the individual who is missing," Alaska State Trooper communications director Jonathon Taylor said. "And so we requested assistance from them."
At this stage, the biggest lead is the cellphone that was found, and investigators are analyzing it to see if any important information can be recovered from it that might lead to Johnson-Barr.
Please fill in your e-mail so we can share with you our top stories!