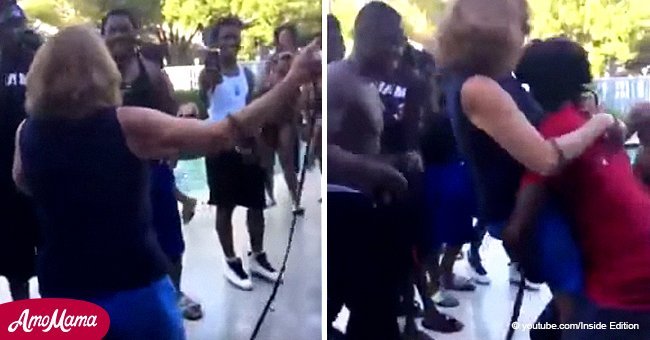 Granny asked teens to lower the music at a party but was body-slammed by a 16-year-old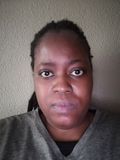 Last year in May a Florida teenager went viral for body-slamming a grandmother during a pool party. Nancy James had gone to the party to ask the teenagers to lower their music when the incident occurred.
Instead, many teenagers at the party took out their cell phones and recorded her. One teenager, Leon Balfour Joseph, rushed in and body-slammed the older woman before throwing her in the pool.
Nancy James, then-68, a resident of the community in North Lauderdale, walked into a pool area with her two dogs to speak to some partygoers.
Several neighbors had already called the police to complain about the music, but sheriff's deputies were taking too long to arrive.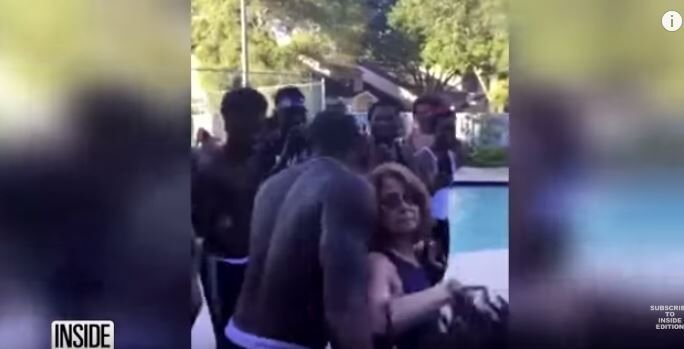 Source: YouTube/Inside Edition
For more on this story go to our Twitter account @amomama_usa.
James, the director of the board for the townhomes, decided to deal with the situation herself. A video showed the elderly lady being surrounded by the teenagers whom she asked to turn the music down.
"We were just asking them, 'lower the volume,'" James said. She added,
"I didn't care what they were doing. It's not my job to police the place."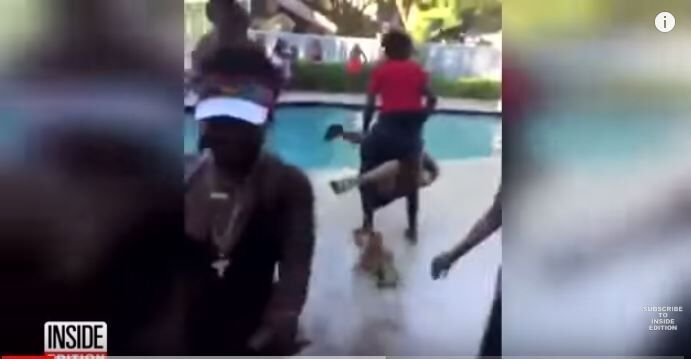 Source: YouTube/Inside Edition
As she spoke to them, some of the partygoers then started to yell "Throw her in!" Leon Balfour Joseph decided to be the "hero" of the moment and complied.
In the video, the young man, then-16, could be seen lifting James up and then body-slamming her to the ground. When the incident occurred, she was still holding on to the leashes of her two dogs.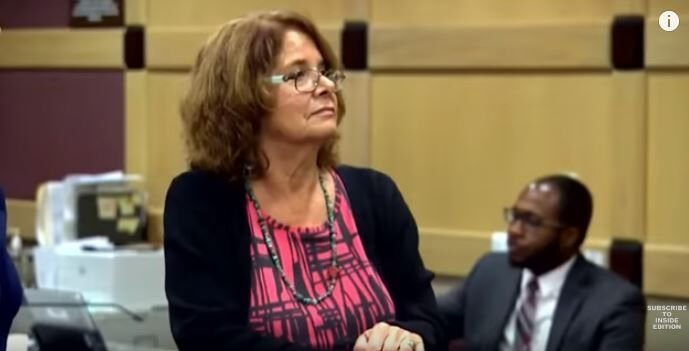 Source: YouTube/Inside Edition
Joseph then got up and dragged the woman into the pool with him. Her dogs were able to escape before being pulled into the water.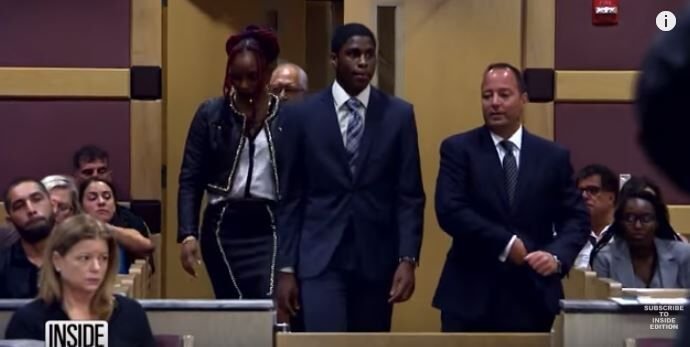 Source: YouTube/Inside Edition
Most of the teenagers could be seen fleeing the scene. The sheriff's deputy who responded to the incident wrote that James was "very frightened and upset" and was "drenched in the water from her shoulders down." The elderly woman said,
"No one should ever, ever, ever, ever, have to go through that, you know?"
James suffered a large bruise on her shoulder and on her leg from the incident. It was reported that she'd just had undergone hip surgery and heart procedures.
After the video went viral, Joseph handed himself over to the police. In July 2017, James faced Joseph who was charged with battery in the incident.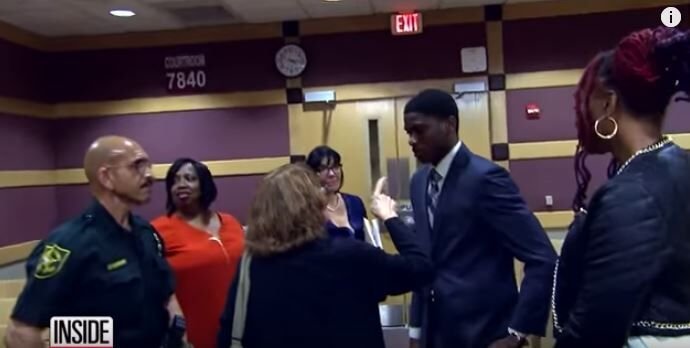 Source: YouTube/Inside Edition
During his court appearance, the teenager read a statement apologizing to James. She, in turn, spoke highly of him and appeared to be forgiving.
She essentially helped him avoid jail time and instead he received community service and curfews.
Please fill in your e-mail so we can share with you our top stories!