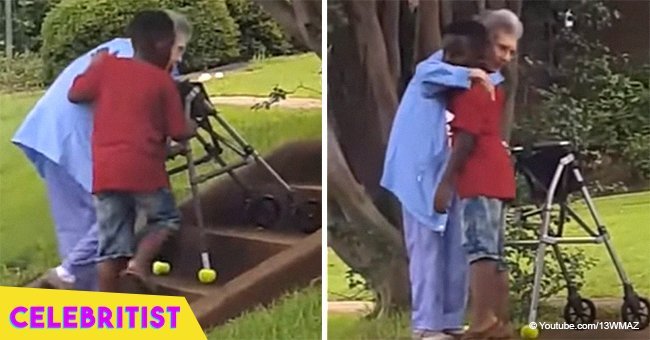 Young boy, 8, selflessly helps elderly stranger climb steps in viral video

An eight-year-old boy was anonymously caught doing a simple yet meaningful act of kindness towards an elderly woman, and it has gone viral on social media.
It's always great to help others out whenever you can, and that's exactly what Maurice Adams Jr did one morning in Georgia when he saw an elderly woman having a hard time climbing up the stairs.
The eight-year-old boy jumped out of his mom's car and ran to the grandma to help her up the steep stairs. A private citizen named Riley Duncan was in awe when he saw what the young boy did, and so he decided to record the whole ordeal.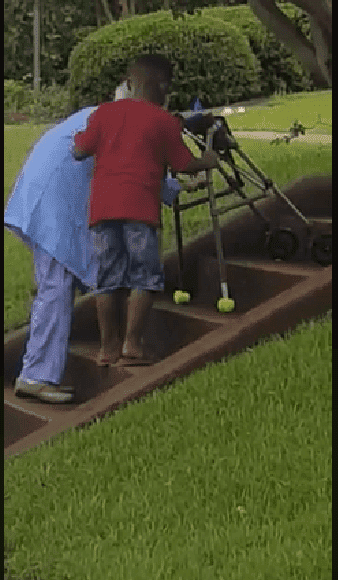 Source: Facebook
Duncan then posted the video on Facebook with the caption "Thank God for our youth", hoping others would follow suit in case they encounter something like what happened at the park.
In the video, Maurice is seen helping the woman lift up her walker after each step. He then placed one hand on her back to keep her steady. With one another's help, they were able to reach the top of the stairs, and the woman embraced him and thanked him for his kindness.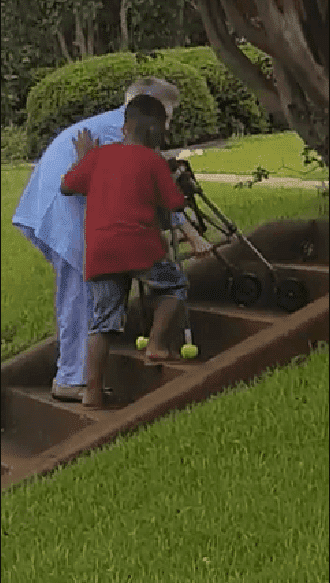 Source: Facebook
The young man then flashes a smile before heading back down and into his mom's car. After the video went viral, it was discovered that the anonymous child was Maurice, and his mom Contricia Hill ended up being interviewed by WSB-TV, who said that she, Maurice, and his sister just left a high school graduation when they saw the old lady needing help.
Without hesitation, her son immediately asked for permission to help the woman get to where she needed to be.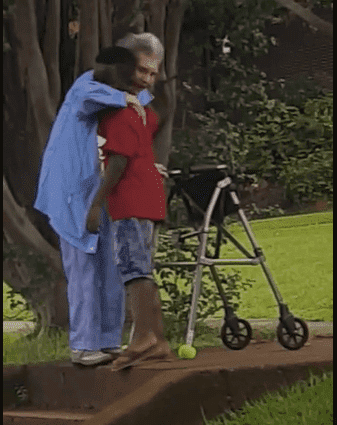 Source: Facebook
"He asked, 'Can I go out there and help her up the steps?'"
Hill said that although her son was not able to ask the woman what her name was, she did give him a message.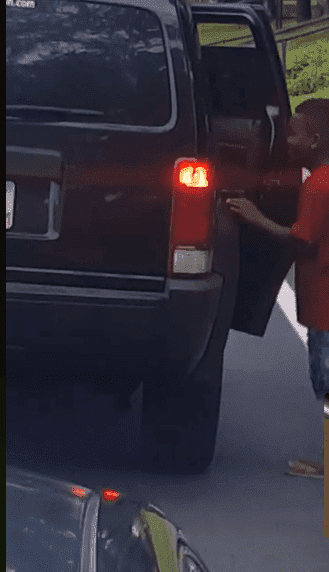 Source: Facebook
"She told him that he's special."
The video has garnered more than 24,000 shares and thousands of comments since it was posted, and people around the world have been touched by the gesture made by the little boy.
Please fill in your e-mail so we can share with you our top stories!