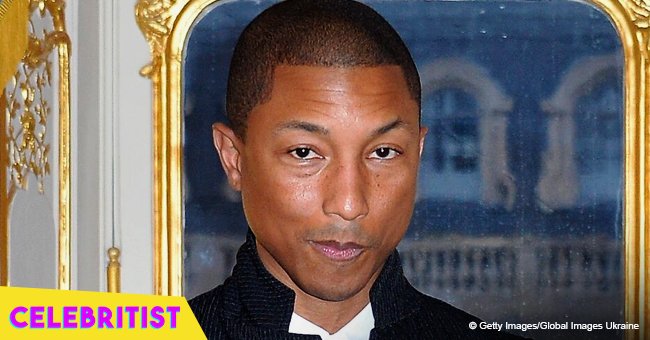 Pharrell Williams reveals he has a team of 12 nurses taking care of his triplets

Pharrell Williams recently guested on "Good Morning America", and he shared an interesting piece of information about his triplets. According to him, he has a team of 12 nurses taking care of his kids.
With a team of 12 nurses onboard, there are 4 nurses that care for one of Pharrell and his wife Helen Lasichanh's children. Aside from his nurses and the two of them, they also have their older son Rocket who has been an amazing older brother to the triplets.
Sharing the information with the "Good Morning America: Day" hosts, he said:
"We're not alone. First of all, my wife and I, we also have our older son, Rocket, who is an amazing big brother. Our parents are involved, and we also have a staff."
Speaking more about his staff, he elaborated more about just how much people they have helping them out at home.
"In terms of nurses, we have like, 12 people. Twelve ladies are in constant rotation: three in the morning, two at night."
His revelation about their staff came after he praised his wife for being strong despite all the circumstances that she has faced. Aside from having to give birth to three children all in one go, she is also a part of the US Navy Special Forces, particularly SEAL Team Six.
"My wife is (U.S. Navy special forces) SEAL Team Six. There's nothing she can't do. I mean, she carried those three bodies, and she's just on it all the time."
Although they have more than a dozen people helping them holding down the fort, Pharrell also makes sure he gets a fair share of parenting. Saying how his children are like a tribe, he explains their constant need to synchronize their cries, which gets hard for him to console all of them at the same time, thus needing additional help.
Helen, who once sported turquoise hair, and Pharrell welcomed their triplets last year, but they have remained nameless as the couple has opted not to share their personal information with the media nor the public.
Please fill in your e-mail so we can share with you our top stories!