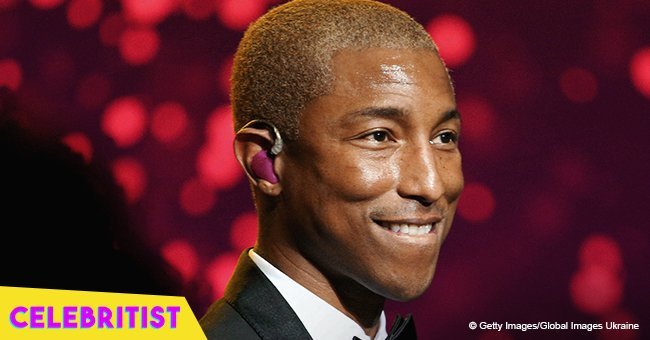 Pharrell Williams' wife gets spotted with short turquoise haircut and face mask in new photo
Pharrell and Helen Williams were photographed together at an airport wearing face masks to cover themselves from the germs.
The Shade Room's Instagram account posted the image showing the couple walking through an unidentified airport wearing similar yellow hoodies, as well as sweatpants and face masks.
While their masks were important aspects of the photo, the thing that captured more people's attention was Helen's hairdo. It consisted of a short, messy style in a turquoise and purple color that was very unusual.
Even though the fact that the couple put on face masks might be seen as something uncommon for some people, they might have got in mind a recent study carried out by Insurance Quotes.
They conducted swab tests on the surfaces of three major airports and three airlines, which names were not revealed, and calculated the bacteria or fungal cell counts for several surfaces.
The results were shocking. While the flush buttons on the toilets inside the plane had about 95,000 colony-forming units (CFUs), the screens of airport kiosks in airport terminals, similar to the ones in Los Angeles Airport, had more than 250,000 CFUs.
Pharrell and Helen know that they can't be too careful when it comes to protecting themselves from germs, so they chose to cover their faces with masks.
As The Sun reported, the couple began dating quite a long time ago and tied the knot in October 2013. However, they started having children a few years before walking down the aisle.
Rocket, their first child, was born in 2008. Later, in 2017, they welcomed to the world triplets. Pharrell and Helen have opted to keep the members of their family as away from the spotlight as possible.
As a result, the names of the three new babies have not been released to the public. Not even Rocket, who is almost 10 years old already, have been shared or seen in photos posted by the stars.
Please fill in your e-mail so we can share with you our top stories!